Washoe County Sheriff's Office
For Immediate Release
PR #:
2000021
Date Issued:
Feb 12, 2020 - 10:27am

---

Washoe County Sheriff's Office investigating suspicious death in south Reno

CONTACT:
Bob Harmon
Washoe County Sheriff's Office
Office 775-785-6235
Cell 775-722-5517
---
Washoe County Sheriff's Office detectives are investigating a suspicious death that occurred sometime Tuesday evening on Welcome Way north of Rock Haven Drive in south Reno.
At approximately 9:40 p.m. on Tuesday, February 11, 2020, Sheriff's dispatch received a report of a suspicious vehicle in the area of the 13000 block of Welcome Way. Responding deputies located a pick-up truck in the area with a single male adult occupant. Medical personnel proclaimed the occupant as deceased at the scene.
Detectives would like to hear from anyone who may have witnessed any activity in the area of Welcome Way and Rock Haven Drive between 8:00 p.m. and 9:30 p.m. on Tuesday night. Anyone with information is asked to contact the Washoe County Sheriff's Office Detective Division at (775) 328-3320 or Secret Witness at (775) 322-4900. Refer to case #WC20-713.
The Washoe County Regional Medical Examiner's Office is conducting an investigation to confirm the victim's identity and cause of death.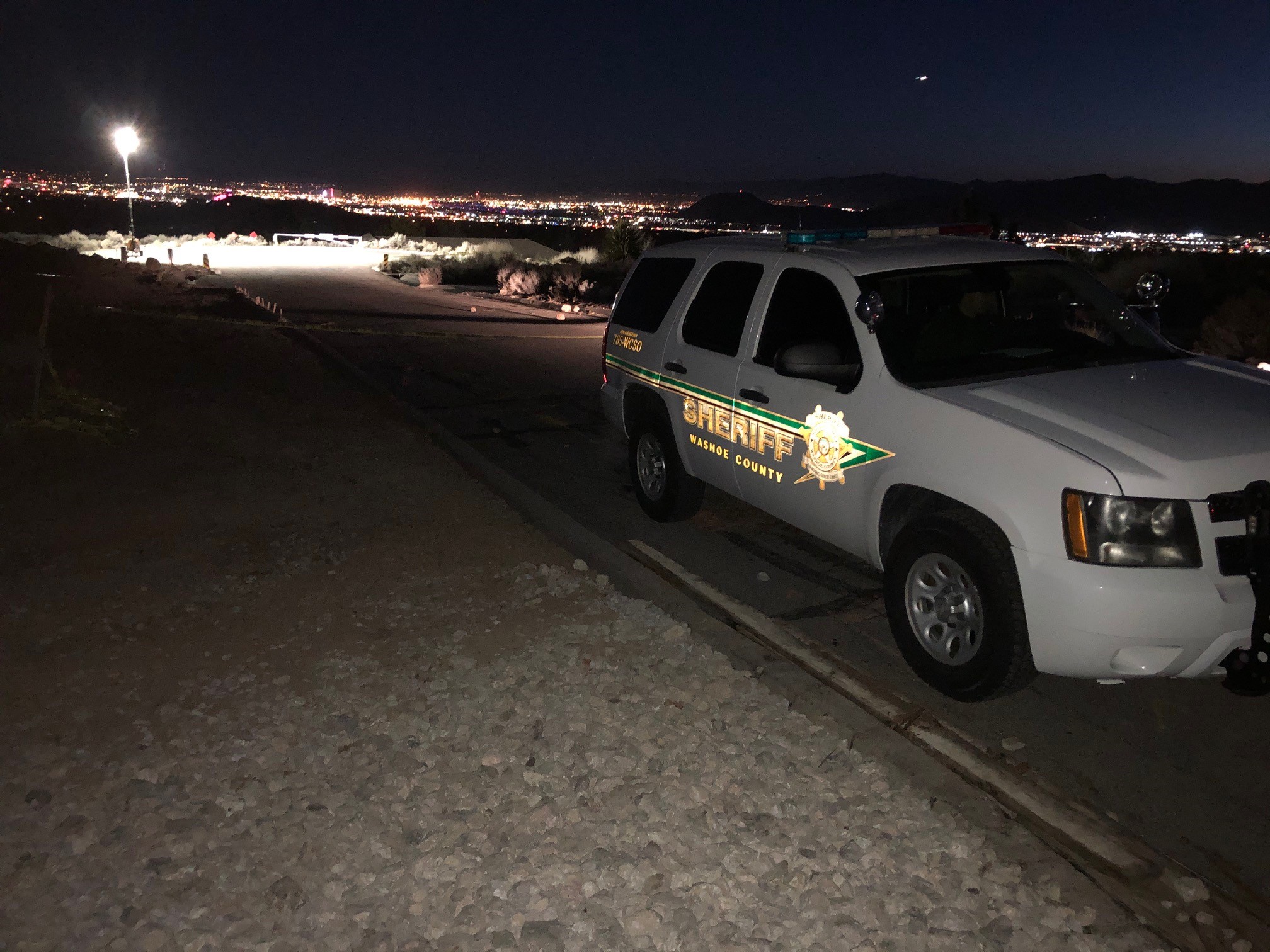 The Washoe County Sheriff's Office is dedicated to preserving a safe and secure community with professionalism, respect, integrity and the highest commitment to equality. Sheriff Darin Balaam is the 27th person elected to serve as the Sheriff of Washoe County since the Office was created in 1861. The Washoe County Sheriff's Office strives to ensure public safety by building trust and creating partnerships within the diverse communities in which we serve. We will promote the dignity of all people supported by our words and actions through open communication while fostering an environment of professionalism, integrity and mutual respect.
###