»
Criminal History Requests
Criminal History Requests
Main Phone: (775) 328-3030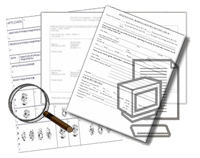 CRIMINAL HISTORY REQUESTS FOR YOURSELF:
All Washoe County Sheriff's Office arrests and/or bookings for the past 10 years will be provided.
A disposition on all WCSO arrests will be provided if available. If a disposition is unavailable, it is your responsibility to contact the court of jurisdiction for that information. We do not contact the court for you.
CRIMINAL HISTORY REQUESTS FOR OTHER PERSONS:
Only Washoe County arrests resulting in a conviction will be provided in accordance with NRS 179A. Signed authorization or other restrictions may apply. Please contact our office at 328-3023 for specific information
Completing Criminal History Requests:
Applicants requesting a Criminal History must print and complete the Criminal History Request Form.
The service charge is $10.00.
You must include either a money order or a cashier's check for the service charge and a photocopy of your government-issued I.D.
You must mail the completed form, required documents, and payment to:
Washoe County Sheriff's Office
Attn: Records Section
911 Parr Blvd
Reno, NV 89512
Your request may take up to 10 days for completion (longer if the criminal history information is extensive).
.
IT IS YOUR RESPONSIBILITY TO CONTACT RENO POLICE DEPARTMENT, SPARKS POLICE DEPARTMENT, THE NEVADA HIGHWAY PATROL AND/OR ANY OTHER AGENCY OF JURISDICTION TO ENSURE YOU ARE RECEIVING A COMPLETE CRIMINAL HISTORY IN WASHOE COUNTY.