Washoe County Sheriff's Office
For Immediate Release
PR #:
2000020
Date Issued:
Feb 11, 2020 - 12:34pm

---

Statement from Washoe County Sheriff Darin Balaam on Bob Cashell

WHEN:
2/11/2020
CONTACT:
Mary-Sarah Kinner Government Affairs Liaison Washoe County Sheriff's Office Desk: 775-328-3006 Cell: 775-399-1759
---
Washoe County Sheriff Darin Balaam today made the following statement after learning of the passing of former Reno Mayor Bob Cashell:
"Bob Cashell was a giant of a man and an inspiration to me throughout my career.
"A dedicated individual, Bob gave of himself freely and regularly to help build a better community. He always seemed to know the right words for any moment – whether they were words of encouragement or a quick joke.
"In 2005, Bob was named a Citizen of the Year by the Reno Gazette-Journal, a reflection of his never-ending support for the community he called home.
"Throughout his life, Bob was engaged with and supportive of the Washoe County Sheriff's Office. From taking part with my father in the early years of Shop with the Sheriff to his many gifts of additional time and treasures to help further our mission, the men and women of this office salute Bob Cashell.
"On behalf of all the men and women of the Washoe County Sheriff's Office, Heather and I extend our deepest condolences to Bob's family and all those who have been touched by the warmth and generosity of this great man."
photos: These photos of Mr. Cashell and former Sheriff Dennis Balaam from an early Shop with the Sheriff help to illustrate the joy emanated by Mr. Cashell throughout his life and his constant desire to give back to the community he loved.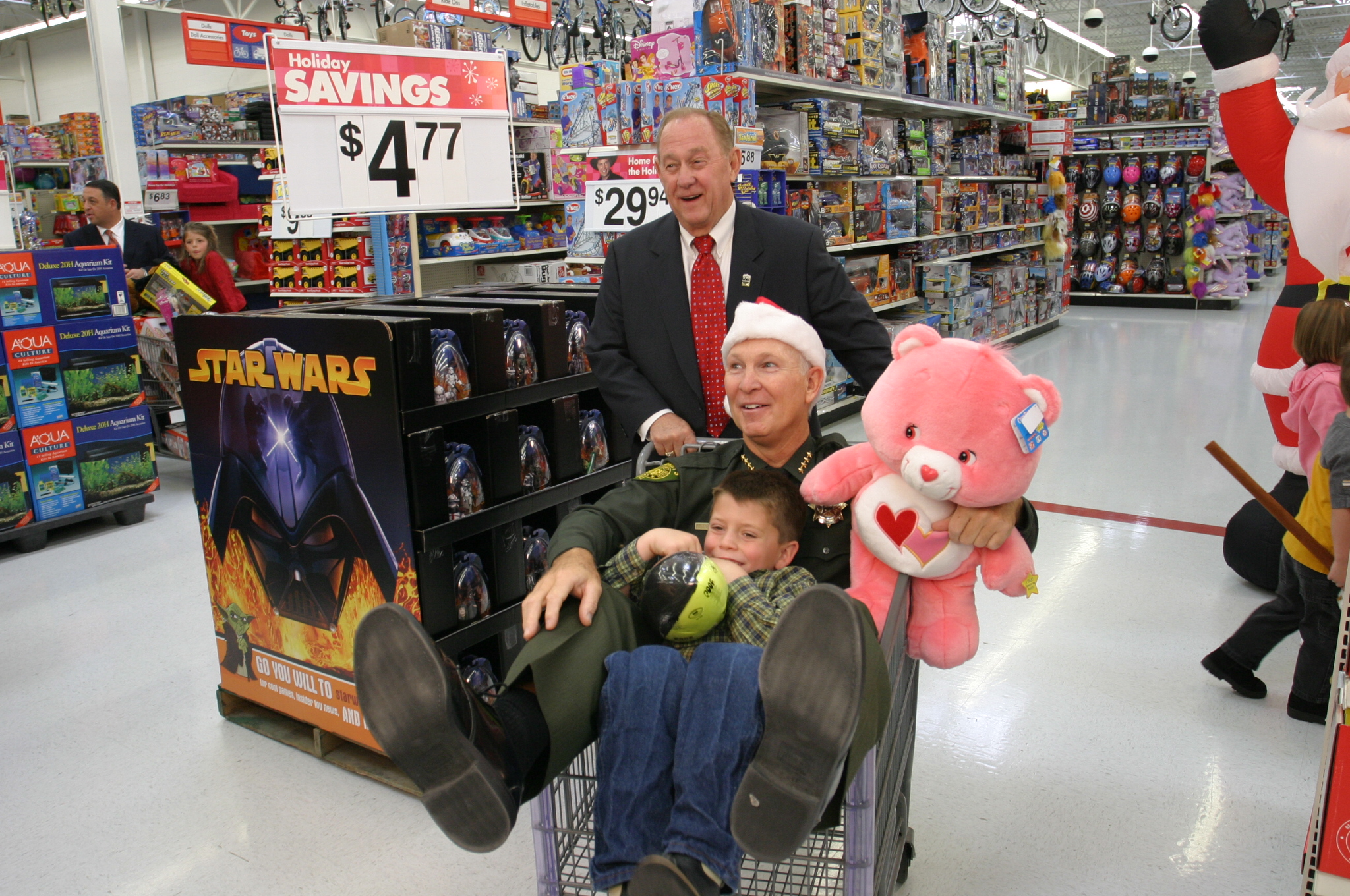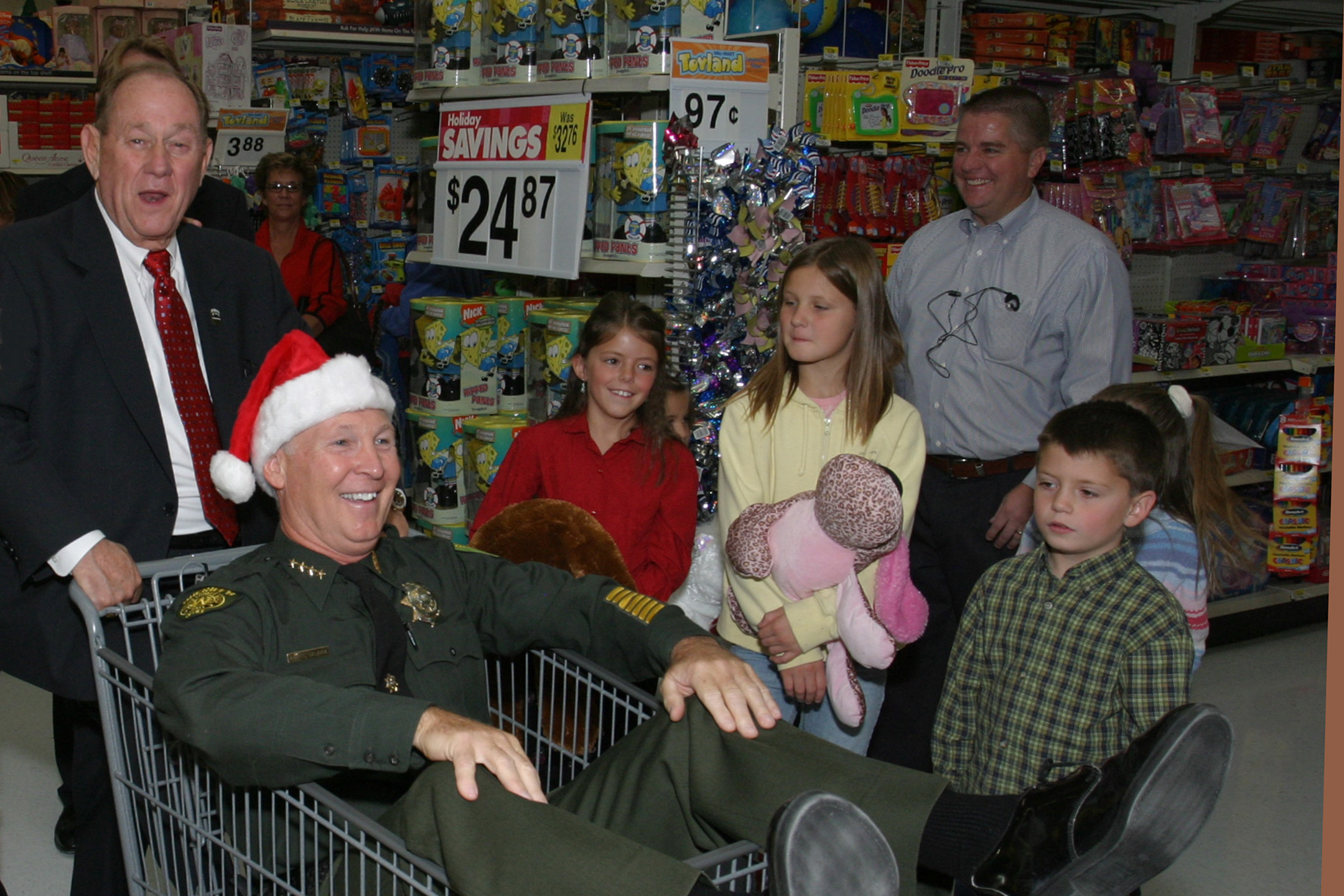 The Washoe County Sheriff's Office is dedicated to preserving a safe and secure community with professionalism, respect, integrity and the highest commitment to equality. Sheriff Darin Balaam is the 27th person elected to serve as the Sheriff of Washoe County since the Office was created in 1861. The Washoe County Sheriff's Office strives to ensure public safety by building trust and creating partnerships within the diverse communities in which we serve. We will promote the dignity of all people supported by our words and actions through open communication while fostering an environment of professionalism, integrity and mutual respect.
###