Washoe County Sheriff's Office
For Immediate Release
PR #:
1900129
Date Issued:
Nov 26, 2019 - 1:32pm

---

Washoe County Sheriff's Office asking for volunteers to help sink porch pirates

CONTACT:
Bob Harmon
Washoe County Sheriff's Office
Office 775-785-6235
Cell 775-722-5517
---
Washoe County Sheriff's Office ATAC detectives are asking for volunteers from the unincorporated areas of Washoe County to help with a sting operation targeting thieves who attempt to steal packages left at residential doorways.
The operation is scheduled for areas throughout the county over the next several weeks because of the high amount of package deliveries expected during the holidays.
Residents interested in volunteering their porches for this operation are asked to contact Detective Josh Jenkins by email at jjenkins@washoecounty.us.
Working together, we hope to reduce package thefts during this holiday season. Other steps residents may take to help prevent package theft include:
Track packages and try to be home when they arrive, or ask a trusted neighbor or friend to pick up the package
Have packages delivered to your workplace, if possible
Ask the delivery company to require a signature before leaving
Have the package held at the delivery company for pickup
Install security cameras at your home
Report suspicious activity to law enforcement
For additional holiday safety tips, visit the Staying Safe page on WashoeSheriff.com.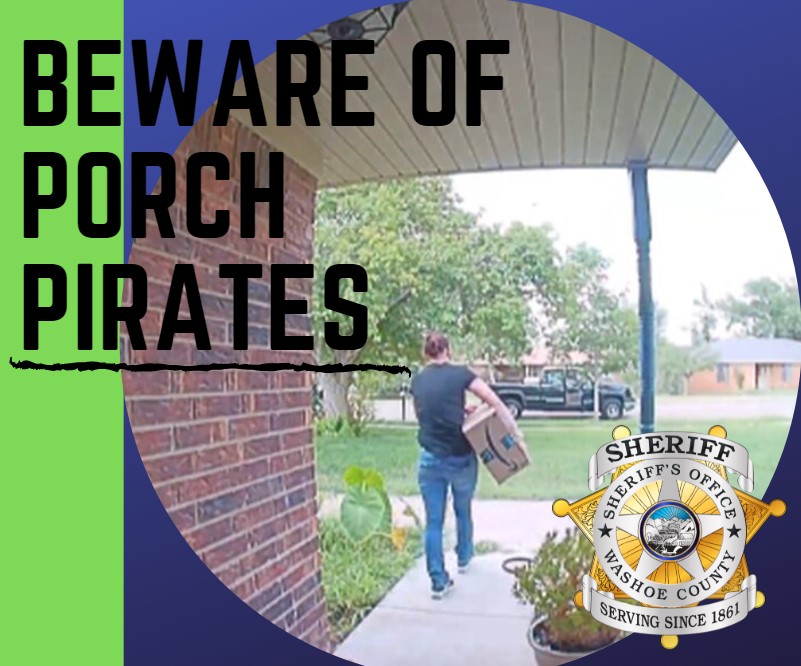 The Washoe County Sheriff's Office is dedicated to preserving a safe and secure community with professionalism, respect, integrity and the highest commitment to equality. Sheriff Darin Balaam is the 27th person elected to serve as the Sheriff of Washoe County since the Office was created in 1861. The Washoe County Sheriff's Office strives to ensure public safety by building trust and creating partnerships within the diverse communities in which we serve. We will promote the dignity of all people supported by our words and actions through open communication while fostering an environment of professionalism, integrity and mutual respect.
###