Washoe County Sheriff's Office
For Immediate Release
PR #:
1900091
Date Issued:
Sep 05, 2019 - 11:26am

---

Investigators continue to search for suspects in Sun Valley double homicide

CONTACT:
Bob Harmon
Washoe County Sheriff's Office
Office 775-785-6235
Cell 775-722-5517
---
Detectives investigating a fatal shooting that occurred on Sidehill Drive in Sun Valley last month continue to seek information that would help to identify and locate the suspects. Two teenagers were killed as a result of this shooting.
At this time, no one is in custody. However, since there was at least one large gathering taking place in the area at the time of the shooting, detectives believe there are witnesses who can provide information, as well as video evidence, that will assist this investigation.
Secret Witness is offering a $5,000 reward for information leading to the arrest and prosecution of the suspect, or suspects, in this investigation. Secret Witness allows anyone wishing to provide information the ability to do so anonymously.
Investigators encourage anyone with information to come forward and help bring those responsible for these two deaths to justice for the sake of the victims and their families.
Persons with information may contact Secret Witness at (775) 322-4900, refer to case #WC19-4335. They may also contact the lead case detective directly at (775) 328-3327.
Background:
At approximately 3:30 a.m. on Sunday, August 18, 2019, deputies responded to the area of Sidehill Drive just north of Quartz Lane on reports of a shooting outside a residence.
When deputies arrived, they located one shooting victim, later identified by the Washoe County Regional Medical Examiner's Office as a 15-year-old juvenile, at the scene. Deputies immediately began lifesaving measures until the juvenile was transported to a local hospital for treatment. The juvenile was pronounced deceased at the hospital.
A second victim, identified by the Regional Medical Examiner's Office as 18-yrear-old Erik Garcia-Holstone, was taken by a private party to the Truckee Meadows Fire Protection District station on Sun Valley Boulevard just south of Quartz Lane. He was also transported to a local hospital for treatment and pronounced deceased at the hospital.
A third victim, identified only as a male teenage juvenile, was also transported to a local hospital. He has since been treated and released.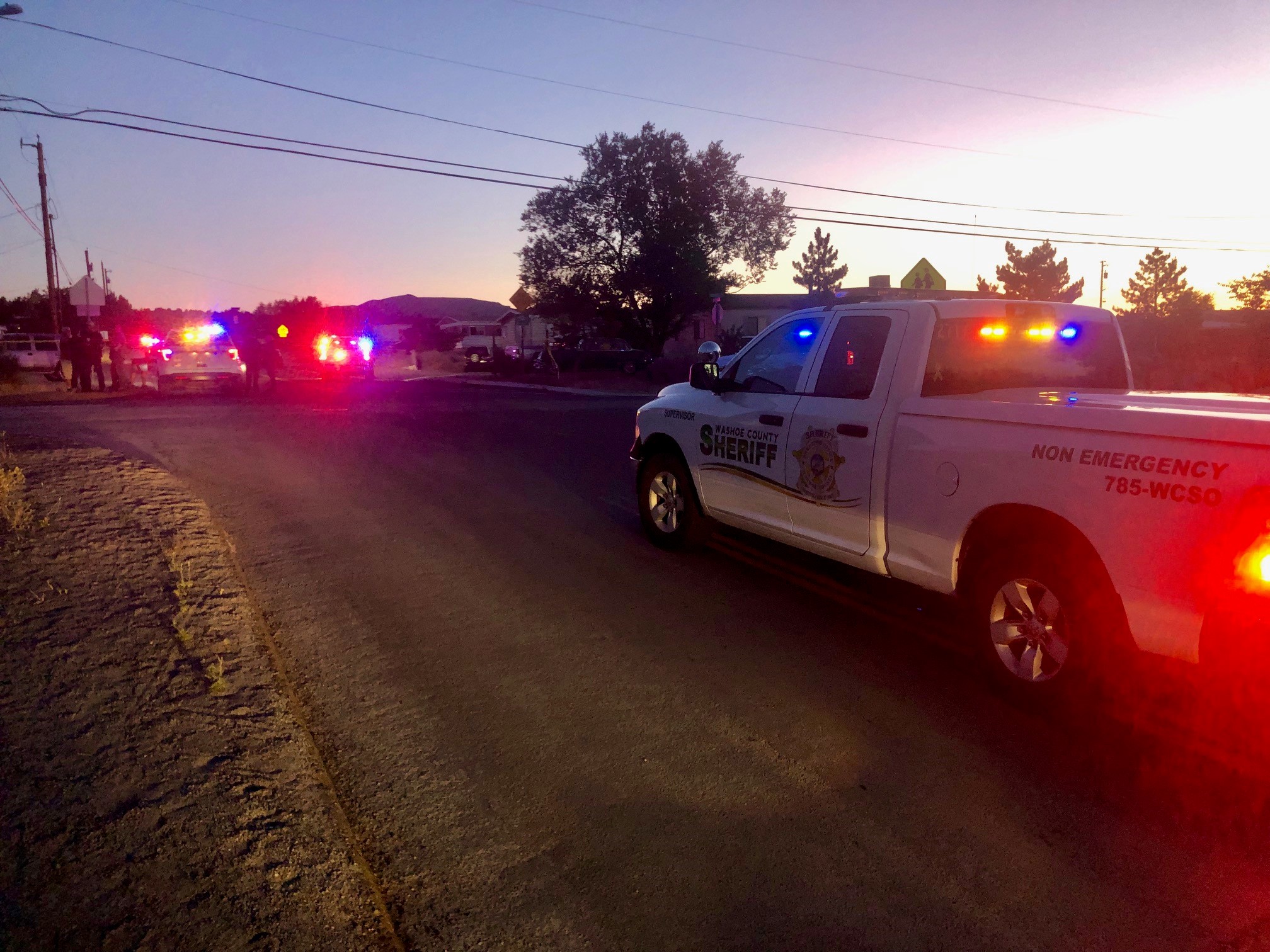 The Washoe County Sheriff's Office is dedicated to preserving a safe and secure community with professionalism, respect, integrity and the highest commitment to equality. Sheriff Darin Balaam is the 27th person elected to serve as the Sheriff of Washoe County since the Office was created in 1861. The Washoe County Sheriff's Office strives to ensure public safety by building trust and creating partnerships within the diverse communities in which we serve. We will promote the dignity of all people supported by our words and actions through open communication while fostering an environment of professionalism, integrity and mutual respect.
###