Washoe County Sheriff's Office
For Immediate Release
PR #:
1900053
Date Issued:
Jul 03, 2019 - 1:07pm

---

Make safety part of your Fourth of July and summer holiday plans

CONTACT:
Bob Harmon
Washoe County Sheriff's Office
Office 775-785-6235
Cell 775-722-5517
---
As we enter the long Independence Day weekend, the Washoe County Sheriff's Office is providing our long list of summer safety tips. Sheriff Darin Balaam and his staff want everyone to enjoy a happy, and safe, Fourth of July weekend and summer.
"Summer is a time to enjoy the outdoors," Sheriff Balaam said. "We are fortunate to have so many recreational opportunities available to us that there is truly something for everyone. However you like to celebrate summer, we at the Sheriff's Office want you to be safe. Here are a number of tips we believe will help."
Fireworks
It is illegal to possess or use fireworks and/or pyrotechnics within the Truckee Meadows and North Lake Tahoe Fire Districts which includes the unincorporated areas of Washoe County
Illegal possession or use of fireworks can result in fines up to $1,000 and/or up to six months in jail for each offense. In addition, the cost of suppression, and any other injury or liability caused by fireworks, are the direct responsibility of those persons using fireworks
The safest way to enjoy fireworks is to attend a public display conducted by professionals
Give children glow sticks to replace sparklers. Glow sticks are a great alternative that they can use for days
Turn fireworks in to any Truckee Meadows Fire Protection District or North Lake Tahoe Fire Protection District fire station at any time without penalty
Report illegal fireworks activity, contact the Sheriff's non-emergency dispatch at (775) 785-WCSO
Fire danger
Never throw cigarettes from a moving vehicle, extinguish cigarettes in proper designated receptacles
If you are participating in outdoor activity that could ignite a fire, such as camping, target shooting, and riding ATVs or off road motorcycles, bring fire suppression equipment such as water, an extinguisher and shovel
Target shooters are encouraged to use a designated firing range such as Washoe County's Regional Shooting Facility
Keep matches and lighters out of the reach of children and never leave young children alone with an open flame
Remove dry and dead vegetation and create defensible space around your home and property. Refer to www.livingwithfire.com for more information and calculations on defensible space
Boating/Operation Dry Water
Never mix alcohol and boating, the Washoe County Sheriff's Office will be joining other Nevada Law Enforcement agencies for Operation Dry Water this weekend (July 5 – July 7). Find out more about this nationwide effort to reduce drunken boating through heightened enforcement from the Operation Dry Water website: operationdrywater.org
Personal Flotation Devices are a must! Cold water shock can kill and the best protection is to always wear a proper life jacket when on the water boating, kayaking, paddle boarding, etc…
Never overload your boat
Always check the weather forecast before getting underway
River safety
Keep a close watch on children anytime they are near the banks of the river
If you plan to raft the river:
Make sure you have the proper gear and clothing for conditions
Have a communication plan in place in case a member of your group gets separated
Do not consume alcohol or drugs that will impair your ability to swim or maneuver in the river
Bring along a whistle that can be heard over the sound of rushing water if you need to attract attention
Make sure someone knows where you plan to enter and exit the river, as well as the time frame you expect to be in the water
Be wary of debris in the river, and prepare for strong currents and eddies
Always wear a life jacket or personal flotation device
Hiking
Prepare for the unexpected by taking a few safety precautions before heading out:
Make sure someone knows where you are going and when you plan to return so they can call for help if you are overdue
Wear and bring proper clothing for our region's changing weather conditions. Extra layers are invaluable if you're still on the trail when temperatures drop
Wear bright, neon colors that can be easily spotted by searchers
Bring safety items such as a fully charged cellphone, compass and whistle. Even if you only plan on being out during daylight hours, we recommend a flashlight just in case
Bring extra food and plenty of water
Be prepared to turn around if you are not comfortable with conditions
Never hesitate to call 911 if you feel you are in danger and in need of assistance. Washoe County Search and Rescue teams are highly trained and eager to get you home safe. Once you make the call for help, stay put and wait for rescuers to come to you
Pets, hot weather and fireworks
Public fireworks on the 4th of July traditionally lead to an increase in stray dog calls to Washoe County Regional Animal Control. Dog owners are encouraged to:
Bring dogs inside before fireworks start and keep them inside with windows and doors closed during fireworks displays
If you're going to a firework display, it's a good idea to leave your pets at home
Confining your dog or cat to the inside of a car, even on a mild day, places a pet in a life-threatening situation. Per state law, it is illegal to allow a cat or dog to remain unattended in a parked or standing motor vehicle during a period of extreme heat or cold or in any other manner that endangers the health or safety of the cat or dog. To report a distressed animal in a locked car, contact Washoe County Regional Animal Control Dispatch at (775) 322-DOGS between 7:00 a.m. and 10:00 p.m. daily. Contact 911 after hours.
For further information about pet safety, visit: https://www.washoecounty.us/animal/index.php
Photo: The Washoe County Sheriff's Office will be joining other Nevada Law Enforcement agencies for Operation Dry Water this weekend (July 5 – July 7). Find out more about this nationwide effort to reduce drunken boating through heightened enforcement from the Operation Dry Water website: operationdrywater.org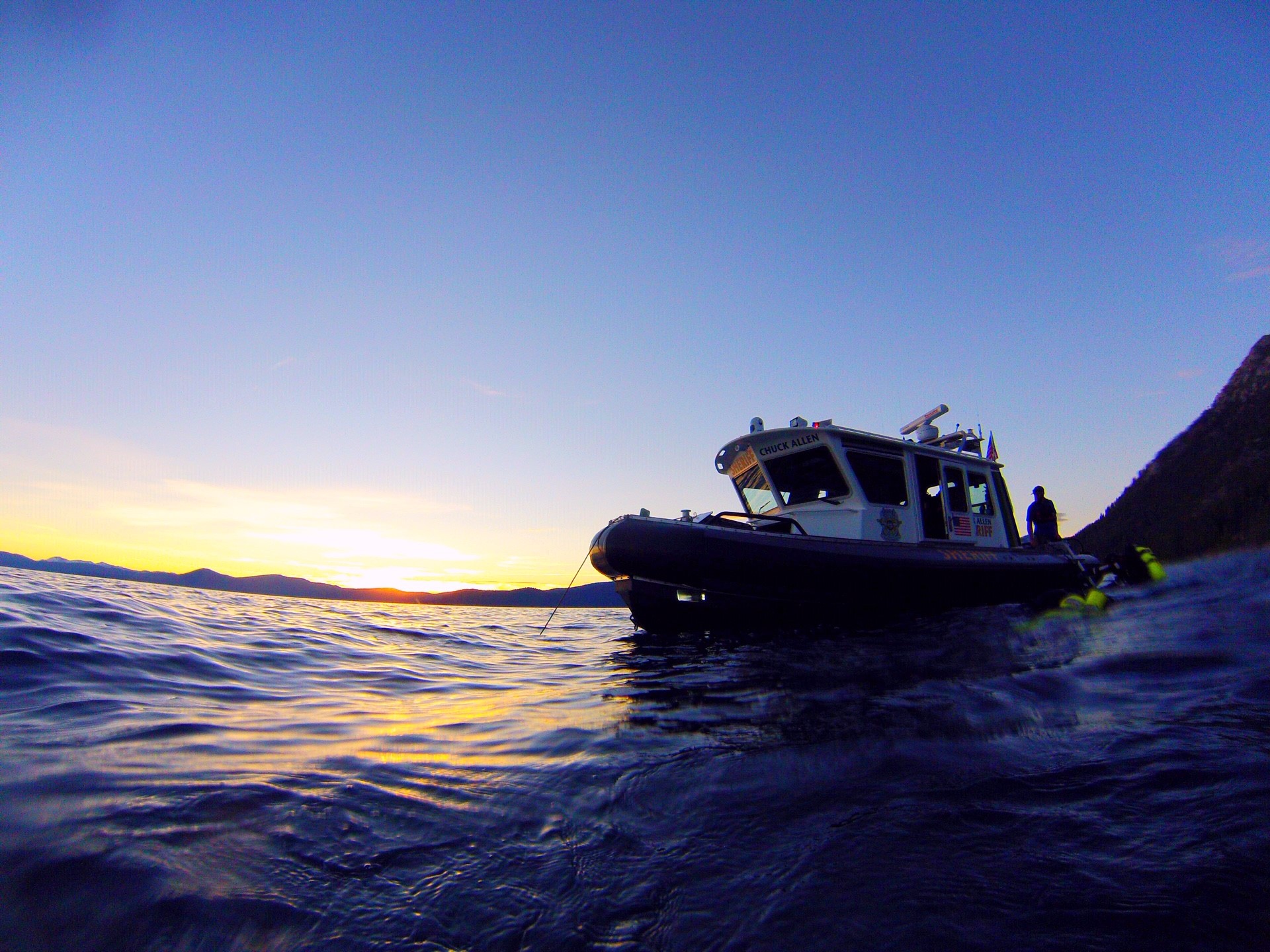 The Washoe County Sheriff's Office is dedicated to preserving a safe and secure community with professionalism, respect, integrity and the highest commitment to equality. Sheriff Darin Balaam is the 27th person elected to serve as the Sheriff of Washoe County since the Office was created in 1861. The Washoe County Sheriff's Office strives to ensure public safety by building trust and creating partnerships within the diverse communities in which we serve. We will promote the dignity of all people supported by our words and actions through open communication while fostering an environment of professionalism, integrity and mutual respect.
###