Washoe County Sheriff's Office
For Immediate Release
PR #:
1900022
Date Issued:
Mar 10, 2019 - 6:00pm

---

Lost shoes help lead Washoe County Sheriff's Deputies to hot prowl burglary suspect

CONTACT:
Bob Harmon
Washoe County Sheriff's Office
Office 775-785-6235
Cell 775-722-5517
---
Washoe County Sheriff's deputies were able to track down a hot prowl burglary suspect this afternoon in Sun Valley thanks to a lost pair of the suspect's shoes and some alert residents.
Shortly after noon on Sunday, March 10, 2019, deputies responded to the report of a burglary on Dickton Circle just south of 2nd Avenue. While en route, deputies were informed that the resident had just confronted the suspect in his backyard. The suspect, described as a white male adult, fled westbound on foot according to the resident.
Deputies established a perimeter and began to search for the suspect. Deputies were able to locate footprints in the wet ground which led them to a shoe stuck in deep mud west of the victim's residence. Shortly after, deputies discovered a second shoe along with some of the reported stolen property.
Sheriff's dispatch then received several calls from residents describing a person matching the suspect's description jumping fences in the area. Deputies responded and were able to locate the suspect, identified as 23-year-old Donovan Taylor-Blower. He still had the remainder of the stolen property in his possession along with a quantity of methamphetamine.
Deputies took Taylor-Blower into custody booked him into the Washoe County Detention Facility on various charges, including felony burglary, possession of stolen property, and possession of a controlled substance, and resisting arrest.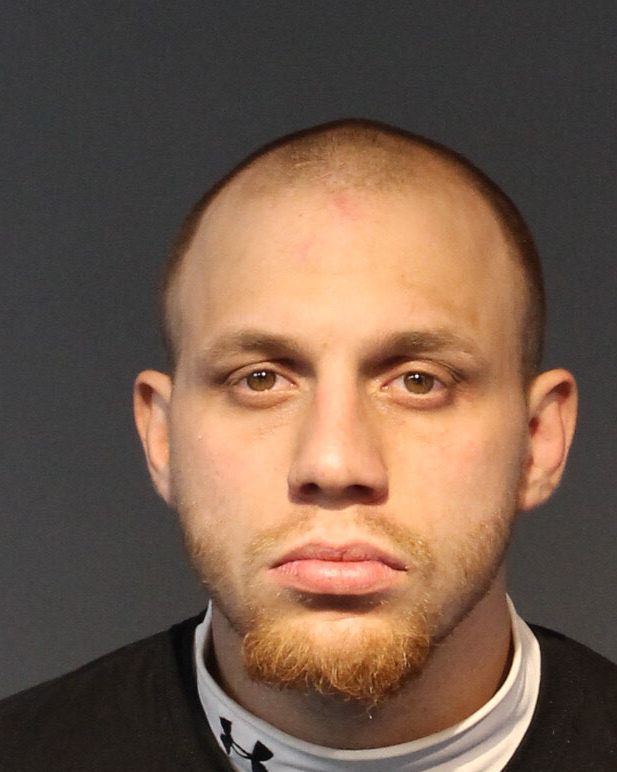 The Washoe County Sheriff's Office is dedicated to preserving a safe and secure community with professionalism, respect, integrity and the highest commitment to equality. Sheriff Darin Balaam is the 27th person elected to serve as the Sheriff of Washoe County since the Office was created in 1861. The Washoe County Sheriff's Office strives to ensure public safety by building trust and creating partnerships within the diverse communities in which we serve. We will promote the dignity of all people supported by our words and actions through open communication while fostering an environment of professionalism, integrity and mutual respect.
###