Washoe County Sheriff's Office
For Immediate Release
PR #:
1800028
Date Issued:
Mar 07, 2018 - 3:04pm

---

Dispatch positions now available with the Washoe County Sheriff's Office

CONTACT:
Bob Harmon
Washoe County Sheriff's Office
Office 775-785-6235
Cell 775-722-5517
---
The Washoe County Sheriff's Office is looking for dynamic, service-minded individuals who are able to communicate calmly and effectively during a crisis situation to apply for Communications Specialist positions now available in the Sheriff's Emergency Services Dispatch Center.
Communications Specialists are the backbone of our region's emergency response system. They work to save lives while helping to protect the safety of emergency responders in the field. Primary duties include receiving emergency service calls from the public, screening those calls for appropriate emergency response, and helping to coordinate that response.
Applicants must be good communicators, able to interact well with members of the public, particularly in highly stressful, emotional situations, and able to coordinate multiple responding agencies. Applicant must also be willing to work flexible hours, including weekends and holidays.
Applications are being accepted until further notice. For additional information and a link to an online application, use the attached or go to: https://www.washoecounty.us/humanresources/jobopportunities.php
Persons with questions may contact Human Resource Analyst Julie Paholke at (775) 328-6383 or jpaholke@washoecounty.us.
Here is a link to the Washoe County Sheriff's Office recruitment video for Communications Specialist: https://youtu.be/Pb37roXWX0Y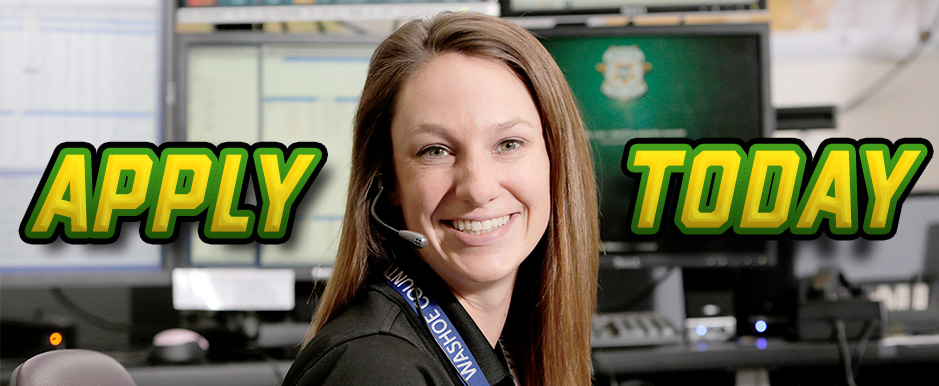 The Washoe County Sheriff's Office is dedicated to preserving a safe and secure community with professionalism, respect, integrity and the highest commitment to equality. Sheriff Darin Balaam is the 27th person elected to serve as the Sheriff of Washoe County since the Office was created in 1861. The Washoe County Sheriff's Office strives to ensure public safety by building trust and creating partnerships within the diverse communities in which we serve. We will promote the dignity of all people supported by our words and actions through open communication while fostering an environment of professionalism, integrity and mutual respect.
###