Washoe County Sheriff's Office
For Immediate Release
PR #:
1700099
Date Issued:
Nov 07, 2017 - 1:35pm

---

Suspect in multiple burglaries caught by Washoe County Sheriff's Deputies shows importance of inter-agency cooperation among local law enforcement

CONTACT:
Bob Harmon
Washoe County Sheriff's Office
Office 775-785-6235
Cell 775-722-5517
---
Early last Thursday morning the Reno Police Department was responding to multiple major incidents when they got a report of a suspicious vehicle in the Damonte Ranch area. Rather than let the call pend, Reno Police asked if the Washoe County Sheriff's Office had any available deputies to respond.
Deputies responded to the area of Royal Windsor Court and Winners Cup Drive at approximately 6:30 a.m. on Thursday, November 2, 2017 where they were met by the victim of a vehicle burglary that had just occurred. Deputies obtained a vehicle and suspect description from the victim.
A short time later, one of the deputies made contact with a suspect matching the description. On further investigation, the deputy identified property stolen from the reported burglary along with other items of possible stolen property.
The deputy also discovered that the suspect, identified as Joshua Andrew Peterson, age 36, also had outstanding warrants from the Carson City Sheriff's Office and Henderson Police Department.
Peterson was taken into custody and transported to the Washoe County Detention Facility on Parr Boulevard.
"We often talk about how well our local agencies work together and I can think of numerous times when other departments such as Reno Police, Sparks Police and the Nevada Highway Patrol have covered for us when needed," Washoe County Sheriff Chuck Allen said. "I felt this morning's incident was a prime example as to how that effective relationship is working to keep our communities safer."
This is an ongoing investigation. Anyone with information about this case, or who believes they may have been a victim, is asked to contact the Reno Police Department, or Secret Witness at (775) 322-4900.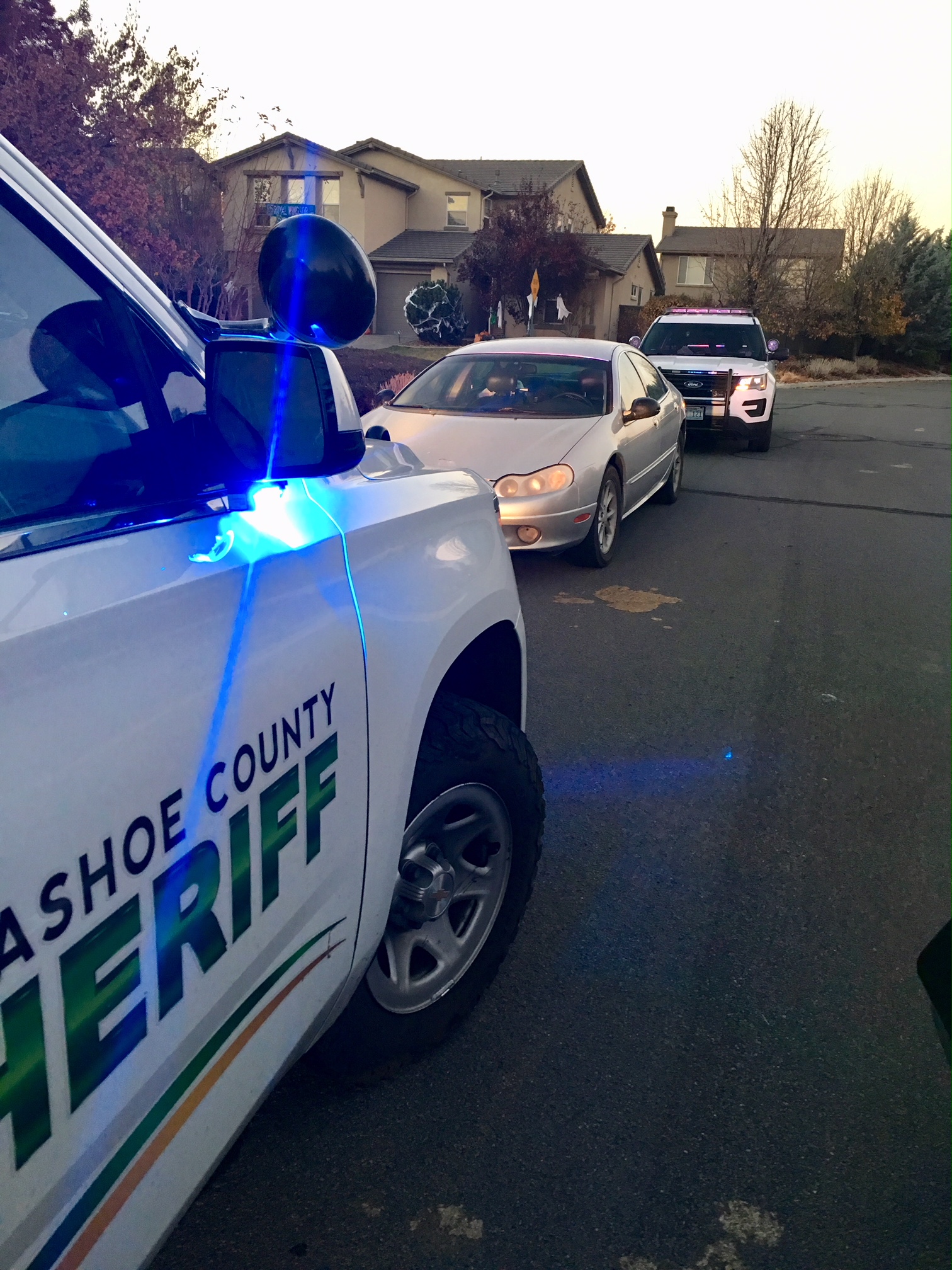 The Washoe County Sheriff's Office is dedicated to preserving a safe and secure community with professionalism, respect, integrity and the highest commitment to equality. Sheriff Chuck Allen is the 26th person elected to serve as the Sheriff of Washoe County since the Office was created in 1861. The Washoe County Sheriff's Office strives to ensure public safety by building trust and creating partnerships within the diverse communities in which we serve. We will promote the dignity of all people supported by our words and actions through open communication while fostering an environment of professionalism, integrity and mutual respect.
###