Washoe County Sheriff's Office
For Immediate Release
PR #:
1700082
Date Issued:
Oct 04, 2017 - 11:55am

---

Washoe County Sheriff's Office receives Joining Forces grant

CONTACT:
Bob Harmon
Washoe County Sheriff's Office
Office 775-785-6235
Cell 775-722-5517
---

The Washoe County Sheriff's Office has received an $80,500 grant from the Nevada Department of Public Safety, Office of Traffic Safety to support the Sheriff's Office participation in Joining Forces traffic safety campaigns during the coming year.
Joining Forces is a high visibility, multi-jurisdictional statewide effort to increase safety on Nevada's roads by increasing enforcement and awareness of traffic laws. The goal is to reduce accidents and save lives by conducting high-intensity traffic safety campaigns focusing on DUI, distracted driving, seat belts, speed, and pedestrian safety.
Thanks to this grant award, the Sheriff's Office will be able to dedicate deputies to team up with other area jurisdictions for various Joining Forces events between October of 2017 and September of 2018.
Law enforcement personnel will continue to enforce traffic safety laws year-round as part of their commitment to reduce accidents and save lives. Whether you're the driver, a passenger, or pedestrian, the Washoe County Sheriff's Office reminds everyone to make safety a top priority.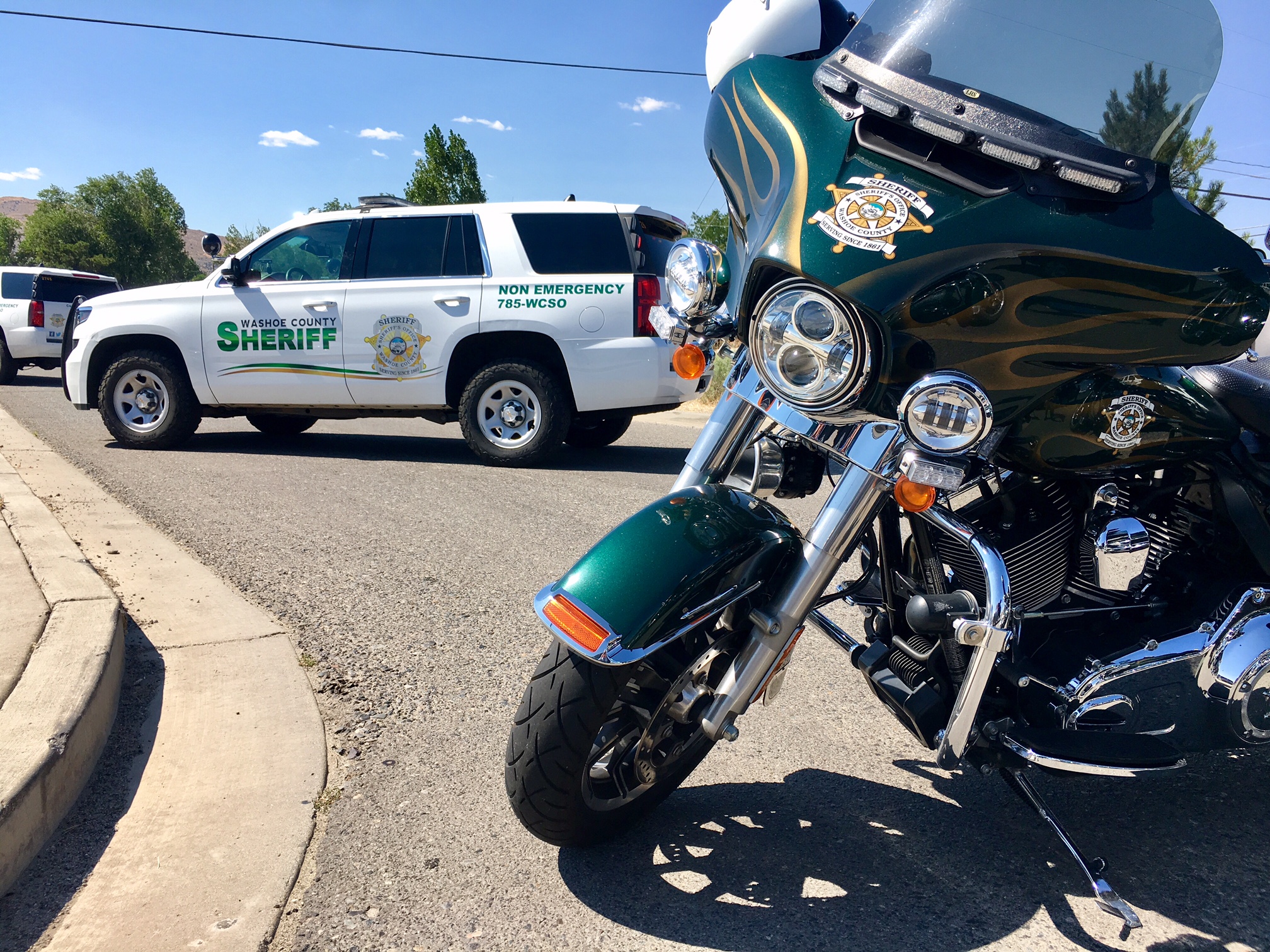 The Washoe County Sheriff's Office is dedicated to preserving a safe and secure community with professionalism, respect, integrity and the highest commitment to equality. Sheriff Chuck Allen is the 26th person elected to serve as the Sheriff of Washoe County since the Office was created in 1861. The Washoe County Sheriff's Office strives to ensure public safety by building trust and creating partnerships within the diverse communities in which we serve. We will promote the dignity of all people supported by our words and actions through open communication while fostering an environment of professionalism, integrity and mutual respect.
###