»
Subject taken into custody after lengthy standoff with Sheriff's Office Deputies
Washoe County Sheriff's Office
Date Issued:
Jun 30, 2022 - 2:23AM
For Immediate Release
Subject taken into custody after lengthy standoff with Sheriff's Office Deputies

For media inquiries contact:
Sergeant Jeff McCaskill
Washoe County Sheriff's Office
Office: (775) 328-6235
Cell: (775) 484-9821
---
Washoe County Sheriff's Office SWAT has taken one subject into custody after a three-hour standoff at the Washoe County Detention Facility.  The incident began at 8:00 p.m. on June 29, 2022, in the parking lot of the Washoe County Detention Facility.  An Officer who was bringing an arrestee to the jail alerted other Officers that they needed urgent assistance in the jail parking lot.  When other Officers arrived to assist, the arresting Officer said that his arrestee slipped his handcuffs and that the arrested subject stated he had a gun and was in the back of a patrol car.
Washoe County SWAT and the Hostage Negotiation Team responded to the area.  After several hours of negotiating with the subject, SWAT units introduced non-lethal gas into the vehicle and a short time later, the subject surrendered.  Washoe County SWAT took the subject in to custody without incident just after 11:00 p.m.  After a thorough search of the subject and the area of the patrol vehicle in which he was confined, no weapon was located.  The subject is identified as 45-year-old Frederick Adkins of Reno.  Adkins was booked into the Washoe County Detention Facility on the following charges:
Possession of a controlled substance, a felony
Intimidate a public officer, a felony
Obstructing and resisting, a misdemeanor
Destruction of property, a misdemeanor
Violation of parole, a felony
Criminal contempt, a misdemeanor
Failure to appear, a misdemeanor
previous booking photo (2021)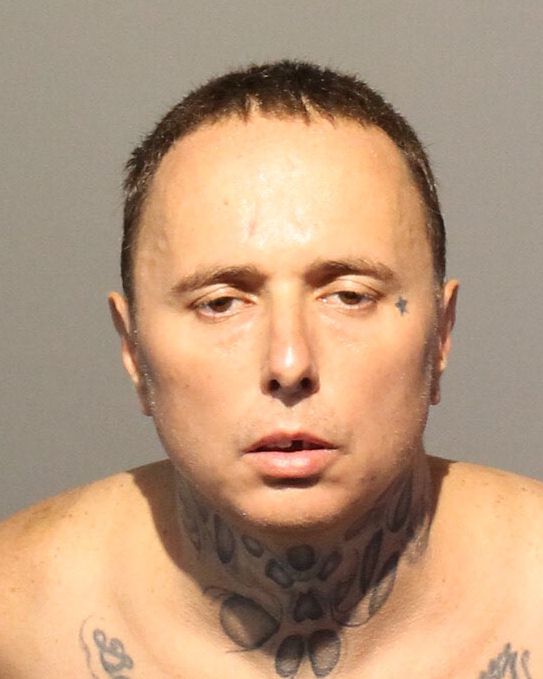 The Washoe County Sheriff's Office is dedicated to preserving a safe and secure community with professionalism, respect, integrity and the highest commitment to equality. Sheriff Darin Balaam is the 27th person elected to serve as the Sheriff of Washoe County since the Office was created in 1861. The Washoe County Sheriff's Office strives to ensure public safety by building trust and creating partnerships within the diverse communities in which we serve. We will promote the dignity of all people supported by our words and actions through open communication while fostering an environment of professionalism, integrity and mutual respect.
###