»
Washoe County Sheriff's Office RAVEN helicopter experiences hard landing north of Reno
Washoe County Sheriff's Office
Date Issued:
Jun 05, 2022 - 10:15AM
For Immediate Release
Washoe County Sheriff's Office RAVEN helicopter experiences hard landing north of Reno

For media inquiries contact:
Sergeant Jeff McCaskill
Washoe County Sheriff's Office
Office: (775) 328-6235
Cell: (775) 484-9821
---
On June 2nd, 2022, at approximately 4:00 p.m. the Washoe County Sheriff's Office Regional Aviation Enforcement Unit (RAVEN) HH-1H Huey helicopter was conducting a training mission near the Petersen Mountain Range, north of Cold Springs.  During the training mission the helicopter experienced a hard landing.  No injuries were reported by the RAVEN crew, which consisted of the two pilots.  The National Traffic Safety Board (NTSB) and The Federal Aviation Administration (FAA) are currently investigating this incident.
 On the morning of June 5th, 2022, Washoe County Sheriff's Office RAVEN personnel worked in conjunction with The Nevada Army National Guard to remove the RAVEN helicopter from the emergency landing zone.  The RAVEN helicopter was hoisted using an Army National Guard CH-47 Chinook helicopter and returned to the RAVEN hanger at the Stead Airport.  Sheriff Balaam is very thankful no one was injured during this mission and would like to thank The State of Nevada staff, and the Nevada Army National Guard for their assistance.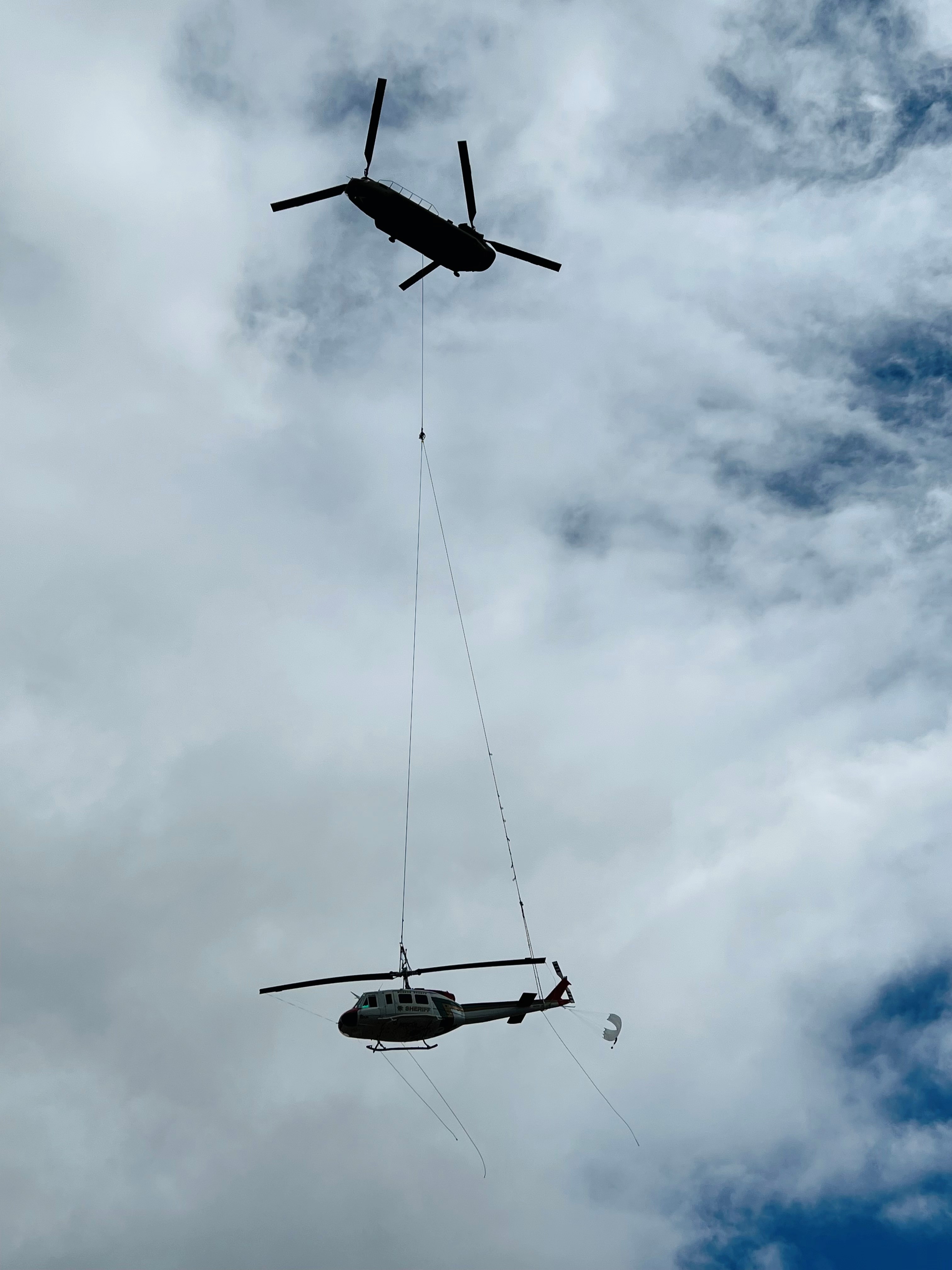 The Washoe County Sheriff's Office is dedicated to preserving a safe and secure community with professionalism, respect, integrity and the highest commitment to equality. Sheriff Darin Balaam is the 27th person elected to serve as the Sheriff of Washoe County since the Office was created in 1861. The Washoe County Sheriff's Office strives to ensure public safety by building trust and creating partnerships within the diverse communities in which we serve. We will promote the dignity of all people supported by our words and actions through open communication while fostering an environment of professionalism, integrity and mutual respect.
###