»
Vehicle accident closes part of Golden Valley Road
Washoe County Sheriff's Office
Date Issued:
Jun 05, 2022 - 3:43AM
For Immediate Release
Vehicle accident closes part of Golden Valley Road

For media inquiries contact:
Sergeant Jeff McCaskill
Washoe County Sheriff's Office
Office: (775) 328-6235
Cell: (775) 484-9821
---
At approximately 1:30 a.m. on June 5, 2022, Washoe County Sheriff's Office Deputies responded to a vehicle accident near the intersection of East Golden Valley Road and Spearhead Way.  When Deputies arrived at the accident they discovered two vehicles, each occupied by a single driver, were involved in a head on type accident.  One person was transported to the hospital with life threatening injuries.  The Washoe County Sheriff's Office Major Accident Investigation Team (MAIT) is on scene investigating the accident.  East Golden Valley Road between Spearhead Way and Opal Station Drive is closed for an indefinite amount of time to complete the investigation.  Initial findings indicate that intoxication appears to be a contributing factor in this accident.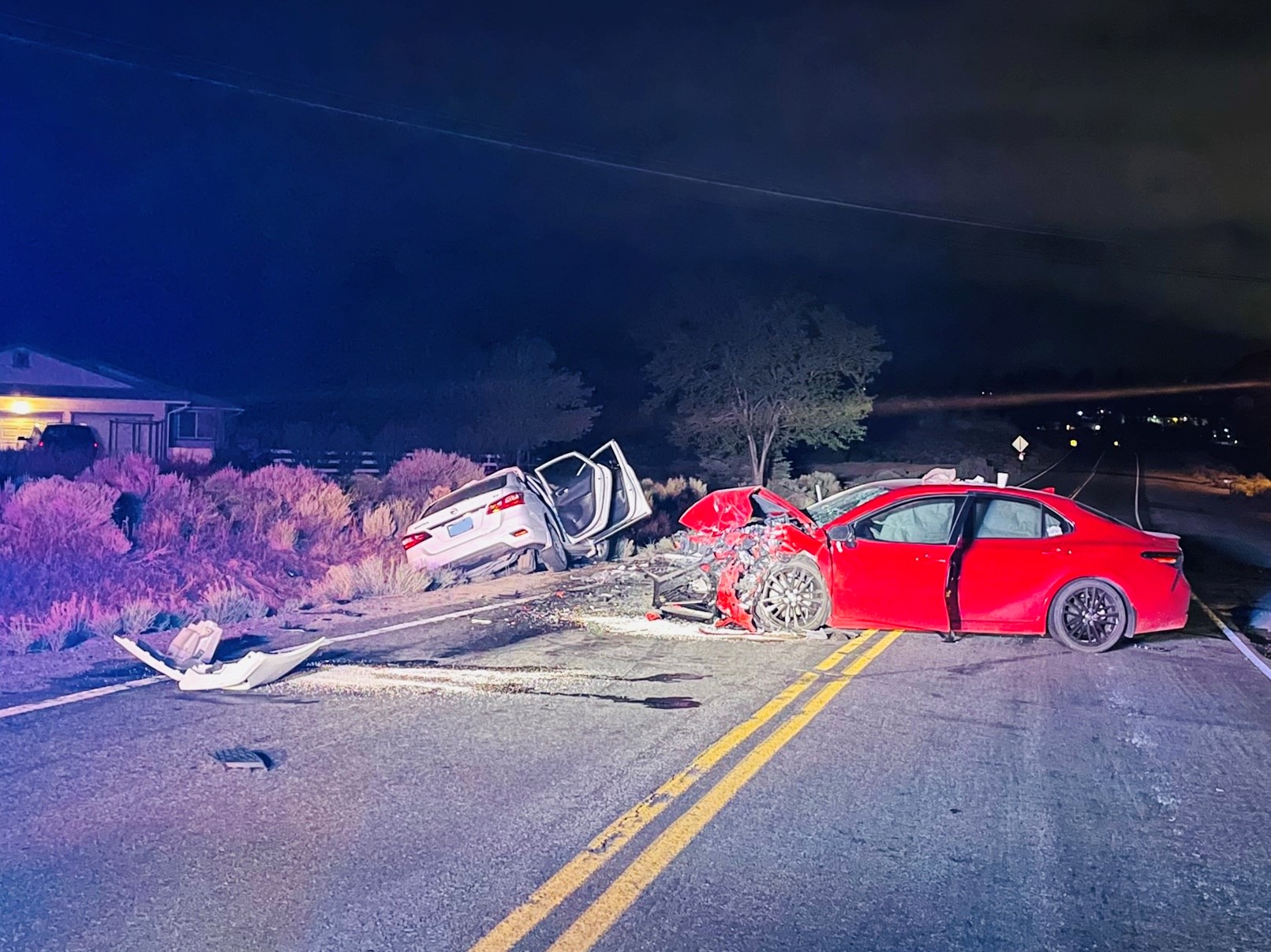 The Washoe County Sheriff's Office is dedicated to preserving a safe and secure community with professionalism, respect, integrity and the highest commitment to equality. Sheriff Darin Balaam is the 27th person elected to serve as the Sheriff of Washoe County since the Office was created in 1861. The Washoe County Sheriff's Office strives to ensure public safety by building trust and creating partnerships within the diverse communities in which we serve. We will promote the dignity of all people supported by our words and actions through open communication while fostering an environment of professionalism, integrity and mutual respect.
###