»
Man arrested after standoff in Lemmon Valley
Washoe County Sheriff's Office
Date Issued:
Apr 21, 2022 - 9:30PM
For Immediate Release
Man arrested after standoff in Lemmon Valley

For media inquiries contact:
Sergeant Jeff McCaskill
Washoe County Sheriff's Office
Office: (775) 328-6235
Cell: (775) 453-0107
---
A California man is in custody after a standoff with The Washoe County Sheriff's Office today in Lemmon Valley.  Trent Kepford, 34 years old of Vallejo, California, was arrested in downtown Reno this evening, April 21, 2022.
At 9:00 A.M. on April 21, 2022, Washoe County Sheriff's Deputies were dispatched to a domestic disturbance at a home on Channel Way in Lemmon Valley.  The reporting party was the victim who said she was inside the home with her infant child and Kepford was outside the residence.  When Deputies arrived on scene, Kepford fled into the residence.  Deputies on scene were able to assist the victim and her child out of the residence through a window.  The woman and child were not harmed during the incident.  Deputies surrounded the residence and additional resources were summoned to the scene.  Washoe County Sheriff's Office SWAT and the Hostage Negotiation Team responded to the incident.  After several hours of attempting contact with Kepford, the residence was searched only to discover that Kepford was not inside the home.
At 4:00 P.M.  Washoe County Patrol and K9 Deputies along with Detectives from the Regional Narcotics Unit responded to downtown Reno in reference to a tip that Kepford was spotted in the area.  Units searched the downtown area and located Kepford near 4th Street and Arlington Avenue.  Kepford was taken into custody without incident.
Trent Kepford was booked into the Washoe County Detention Facility and is facing the following charges:
One count of child abuse / neglect – a felony
One count of resisting a public officer – a misdemeanor
One count of attempted burglary – a felony
One count of assault with a deadly weapon – a felony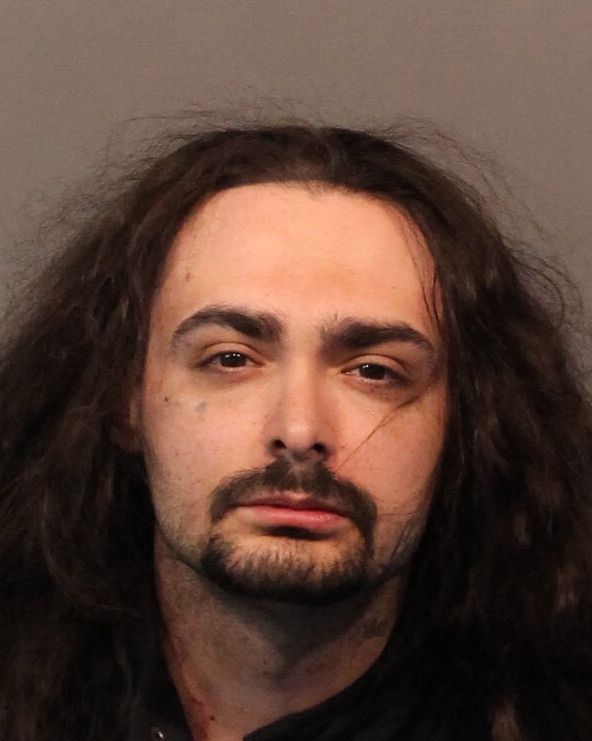 The Washoe County Sheriff's Office is dedicated to preserving a safe and secure community with professionalism, respect, integrity and the highest commitment to equality. Sheriff Darin Balaam is the 27th person elected to serve as the Sheriff of Washoe County since the Office was created in 1861. The Washoe County Sheriff's Office strives to ensure public safety by building trust and creating partnerships within the diverse communities in which we serve. We will promote the dignity of all people supported by our words and actions through open communication while fostering an environment of professionalism, integrity and mutual respect.
###