»
Washoe County Detectives seek assistance in identifying suspect in vehicle burglary
Washoe County Sheriff's Office
Date Issued:
Apr 21, 2022 - 2:08PM
For Immediate Release
Washoe County Detectives seek assistance in identifying suspect in vehicle burglary

For media inquiries contact:
Sergeant Jeff McCaskill
Washoe County Sheriff's Office
Office: (775) 328-6235
Cell: (775) 453-0107
---
Washoe County Sheriff's Office Detectives are asking the public for assistance in identifying a suspect involved in a vehicle burglary last month.  Deputies with the Washoe County Sheriff's Office responded to a window smash vehicle burglary at Dorostkar Park in late March of 2022.  Personal items were taken from the vehicle and the victim's credit cards were later fraudulently used at local businesses. 
The suspect is described as a white male adult with a brown beard approximately 6 foot tall, weighing approximately 250 pounds.  The suspect was wearing all blue clothing including a flat-billed blue baseball cap and blue gator-style facemask.  A vehicle associated with this suspect is described as an early 2000's model black GMC Yukon with oversize chrome rims and white lettering across the rear window.
Detectives would also like to speak with a female that was seen with the suspect.  She is described as a white female with brown hair about 5 feet tall weighing approximately 170 pounds.  She was wearing all black clothing with a distinct brand on her shirt.
Anyone with information regarding both individuals is asked to contact the Washoe County Sheriff's Office Detective Division at (775) 328-3320 or Secret Witness at (775) 322-4900.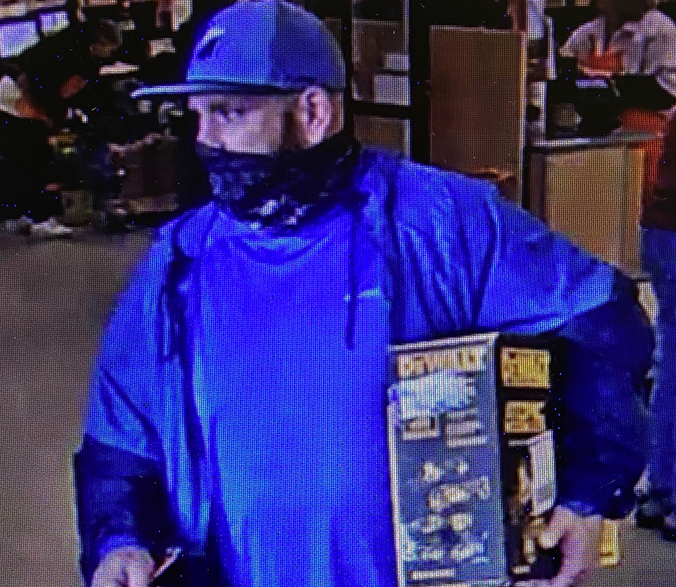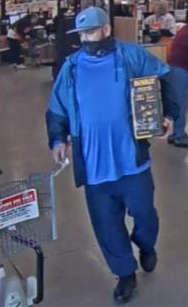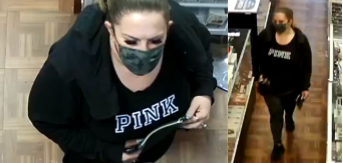 The Washoe County Sheriff's Office is dedicated to preserving a safe and secure community with professionalism, respect, integrity and the highest commitment to equality. Sheriff Darin Balaam is the 27th person elected to serve as the Sheriff of Washoe County since the Office was created in 1861. The Washoe County Sheriff's Office strives to ensure public safety by building trust and creating partnerships within the diverse communities in which we serve. We will promote the dignity of all people supported by our words and actions through open communication while fostering an environment of professionalism, integrity and mutual respect.
###