»
Vehicle pursuit stretches three counties before suspect taken into custody in Washoe County
Washoe County Sheriff's Office
Date Issued:
Apr 04, 2022 - 2:14PM
For Immediate Release
Vehicle pursuit stretches three counties before suspect taken into custody in Washoe County

For media inquiries contact:
Sergeant Jeff McCaskill
Washoe County Sheriff's Office
Office: (775) 328-6235
Cell: (775) 484-9821
---
Washoe County Sheriff's Office assisted Carson City Sheriff's Office, Nevada State Police, and Douglas County Sheriff's Office in taking a suspect into custody shortly before 11:00 P.M. on April 3, 2022.  Zachary Schiele, 30 years old of Elk Grove California, was taken into custody and booked into the Washoe County Detention Facility late Sunday night. 
The incident began after Douglas County Deputies attempted a traffic stop on a black Dodge Ram truck at 10:00 PM on U.S. Highway 50 near Cave Rock.  The vehicle fled from Douglas County Deputies and proceeded into Carson City on U.S. Highway 50.
Carson City Deputies assisted with the pursuit once the vehicle entered their jurisdiction.  After realizing that the vehicle was headed north to Washoe County, pursuing Deputies requested assistance from The Nevada State Police and The Washoe County Sheriff's Office.
At approximately 10:30 P.M. units involved in the pursuit contacted the disabled vehicle on Interstate 580 approximately two miles south of Mount Rose Highway.  The truck was unoccupied and law enforcement units began checking the area for the suspect.
At 10:45 P.M. a 911 call came into Washoe County Dispatch from a homeowner on Cooke Drive in Pleasant Valley.  The witness stated that a man just threw a rock through the window of her truck and was attempting to take the vehicle.  A short time later, the caller stated that her husband had the subject at gunpoint and the subject was complying.  Law enforcement arrived on scene and the suspect was taken into custody.
Zachary Schiele is facing charges of burglary of a motor vehicle - felony, attempted grand larceny of a vehicle – felony, and destruction of property – a gross misdemeanor.  Additional charges are pending from The Douglas County Sheriff's Office.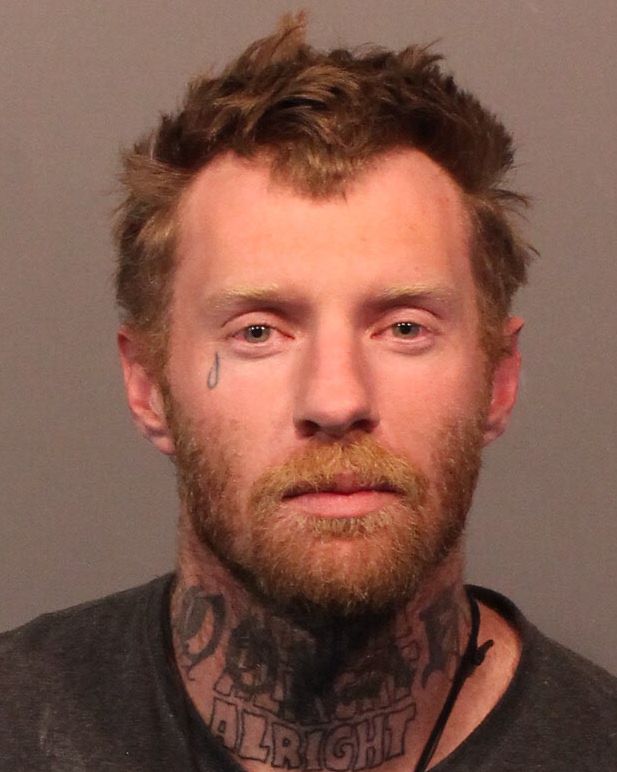 The Washoe County Sheriff's Office is dedicated to preserving a safe and secure community with professionalism, respect, integrity and the highest commitment to equality. Sheriff Darin Balaam is the 27th person elected to serve as the Sheriff of Washoe County since the Office was created in 1861. The Washoe County Sheriff's Office strives to ensure public safety by building trust and creating partnerships within the diverse communities in which we serve. We will promote the dignity of all people supported by our words and actions through open communication while fostering an environment of professionalism, integrity and mutual respect.
###