»
Incline Village man arrested for Assault with a Deadly Weapon, other charges for incident at apartment complex
Washoe County Sheriff's Office
Date Issued:
Apr 01, 2022 - 11:00AM
For Immediate Release
Incline Village man arrested for Assault with a Deadly Weapon, other charges for incident at apartment complex

For media inquiries contact:
Sarah Johns
Washoe County Sheriff's Office
Office: 775-785-6235
Cell: 775-391-0407
---
Washoe County Sheriff's Office Patrol Deputies have arrested Jonathan Stremski, 41, of Incline Village on multiple felony counts following an incident on March 30, 2022.
Shortly before 9:40 p.m. on Wednesday night, Incline Village Patrol Deputies were called to a residence in the 800 block of Southwood Boulevard for an Assault with a Deadly Weapon in progress.
Deputies arrived on scene within three minutes of the first 911 call. Nevada State Police Highway Patrol Troopers, along with Placer County Sheriff's Office Deputies responded to assist. Upon arrival, multiple people ran to first responders' vehicles pointing and indicating there was a man with a gun. Deputies confirmed the man, later identified as Stremski, was inside a residence.
Deputies learned Stremski had pointed a shotgun at three victims while they were cleaning an apartment at a neighboring complex. Stremski reportedly started yelling at the three, went inside his residence, and came back out pointing the weapon at the victims. He then fired one round into the air.
More Washoe County Sheriff's Office personnel continued to respond to Stremski's residence. Negotiators began communicating with Stremski, and at 10:46 p.m. Stremski was detained.
In total, Stremski faces eight total charges:
Three counts of Assault with a Deadly Weapon – Felony
Discharging a Firearm from a Structure – Felony
Possession of a Firearm with Serial Number Obliterated – Felony
Possession of a Firearm by a Prohibited Person - Felony
Aiming a Firearm at a Human Being, Discharging a Weapon where a Person Might be Endangered – Gross Misdemeanor
Firing a Weapon in a Congested Area - Misdemeanor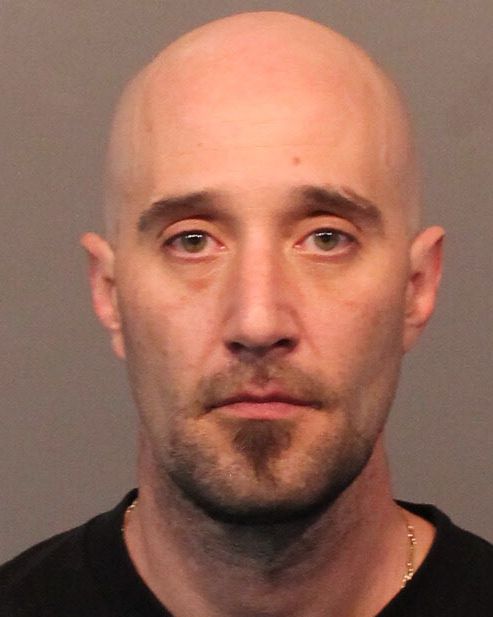 The Washoe County Sheriff's Office is dedicated to preserving a safe and secure community with professionalism, respect, integrity and the highest commitment to equality. Sheriff Darin Balaam is the 27th person elected to serve as the Sheriff of Washoe County since the Office was created in 1861. The Washoe County Sheriff's Office strives to ensure public safety by building trust and creating partnerships within the diverse communities in which we serve. We will promote the dignity of all people supported by our words and actions through open communication while fostering an environment of professionalism, integrity and mutual respect.
###