»
Washoe County Sheriff's Office Detectives seek to find suspect in BDW, ask public to call 911
Washoe County Sheriff's Office
Date Issued:
Mar 23, 2022 - 1:18PM
For Immediate Release
Washoe County Sheriff's Office Detectives seek to find suspect in BDW, ask public to call 911

For media inquiries contact:
Sarah Johns
Washoe County Sheriff's Office
Office: 775-785-6235
Cell: 775-391-0407
---
Washoe County Sheriff's Office Detectives are investigating a Battery with a Deadly Weapon (BDW) which occurred the morning of March 23, 2022, in Mogul.
Patrol Deputies were first called to the vicinity of Union Pacific Railroad tracks in East Mogul shortly before 7:00 a.m. Wednesday, where a man had been struck by a vehicle. The victim states he witnessed a younger female in distress inside a newer, blue Chevy Cruze, and as he interacted with her and the male driver – the man sped off, hitting the victim.
Deputies have probable cause to arrest the driver, identified as Troy Stratton. Detectives are seeking a quick resolution to the BDW, and they wish to check the welfare of the female in the vehicle. Detectives do not currently believe this case is connected to an open case in Lyon County.
The vehicle is identified as a blue Chevy Cruze with Nevada License Plate # 238ZVP. Stratton is 44 years old, stands 5'10" and has brown hair and brown eyes. Recent surveillance photos show Stratton with a full facial beard.
Anyone who sees Stratton and/or his vehicle is asked to call 911 immediately. The Washoe County Sheriff's Office would like to remind you to not take any police action yourself.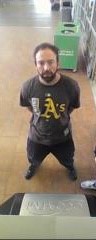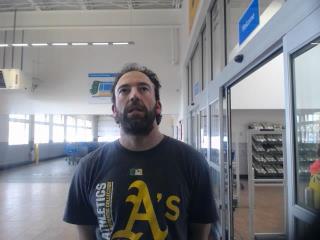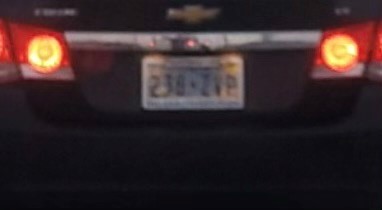 The Washoe County Sheriff's Office is dedicated to preserving a safe and secure community with professionalism, respect, integrity and the highest commitment to equality. Sheriff Darin Balaam is the 27th person elected to serve as the Sheriff of Washoe County since the Office was created in 1861. The Washoe County Sheriff's Office strives to ensure public safety by building trust and creating partnerships within the diverse communities in which we serve. We will promote the dignity of all people supported by our words and actions through open communication while fostering an environment of professionalism, integrity and mutual respect.
###