»
Washoe County Sheriff's Office deputies arrest man for breaking into home with teen girl inside
Washoe County Sheriff's Office
Date Issued:
Mar 03, 2022 - 12:00PM
For Immediate Release
Washoe County Sheriff's Office deputies arrest man for breaking into home with teen girl inside

For media inquiries contact:
Sarah Johns
Washoe County Sheriff's Office
Office: 775-785-6235
Cell: 775-391-0407
---
Washoe County Sheriff's Office Patrol Deputies arrested Cesar Diaz, 38, of Reno March 2, 2022, on multiple charges after he was found illegally inside a home – with a 15-year-old girl alone in the residence. 
Deputies were initially called to the home shortly after 8:00 a.m. Wednesday by a neighbor reporting a man inside a residence in the 600 block of Winchester Drive. The neighbor had been called by the teenager who was in her bedroom at the time.  
When deputies arrived on scene, they helped the teen get out of the house safely and go to the neighbor's. Deputies then searched the home, made multiple attempts to get Diaz to make himself known, and ultimately found him hiding in the garage. Diaz was known to deputies as they had arrested him on March 1, 2022, for violating an eviction and lockout notice from the same residence. On Tuesday, Diaz had been charged with one misdemeanor count of Trespass, Not Amounting to Burglary and had been released on his own recognizance.  
Deputies arrested and charged Diaz on March 2, 2022, for one gross misdemeanor charge of Unlawful Reentry of Real Property, and one misdemeanor count of Resisting a Public Officer.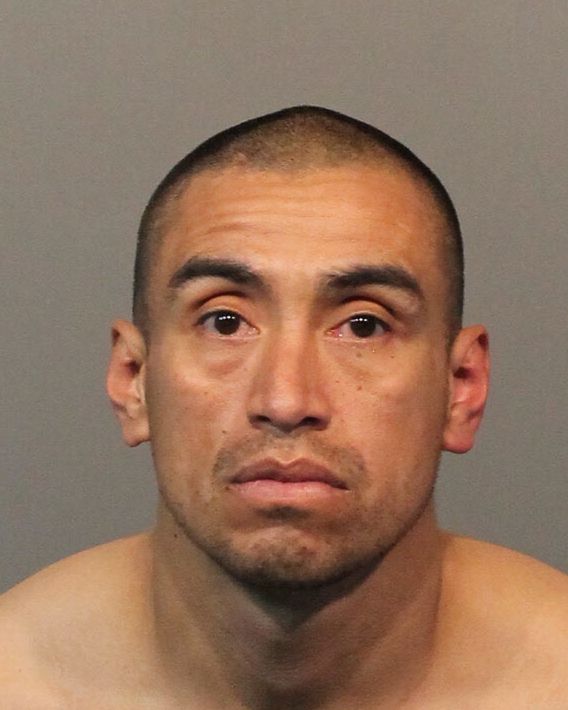 The Washoe County Sheriff's Office is dedicated to preserving a safe and secure community with professionalism, respect, integrity and the highest commitment to equality. Sheriff Darin Balaam is the 27th person elected to serve as the Sheriff of Washoe County since the Office was created in 1861. The Washoe County Sheriff's Office strives to ensure public safety by building trust and creating partnerships within the diverse communities in which we serve. We will promote the dignity of all people supported by our words and actions through open communication while fostering an environment of professionalism, integrity and mutual respect.
###