»
Couple arrested with 150+ Fentanyl pills, charged with multiple felonies including possession to sell drugs
Washoe County Sheriff's Office
Date Issued:
Apr 02, 2021 - 11:57AM
For Immediate Release
Couple arrested with 150+ Fentanyl pills, charged with multiple felonies including possession to sell drugs

Contact:
Sarah Johns
Washoe County Sheriff's Office
Office: 775-785-6235
Cell: 775-391-0407
---
Washoe County Sheriff's Office Patrol Deputies arrested a duo late Monday night, March 29, 2021 after a traffic stop in south Reno netted drugs and drug paraphernalia.
Deputies were first called to a home located north of Zolezzi Lane and south of Foothill Road on reports of two strangers repeatedly ringing the residents' doorbell. The duo drove off in a dark, four door, Dodge sedan.
As Patrol Deputies were responding to the neighborhood, they passed a vehicle fitting that description leaving the area. Deputies pulled the vehicle over and made contact with 27-year-old Roberto Smith of Sparks who was driving the vehicle.  Jaeden Jimenez, 22, of Minden was the passenger.
During the traffic stop, Deputies located felonious amounts of drugs including 150-200 Fentanyl pills, cocaine, marijuana, two scales, as well as drug paraphernalia.
Both Smith and Jimenez were booked at the Washoe County Sheriff's Office Detention Facility shortly after 10:00 p.m. on March 29th. They were each charged with five felony counts of Possession of Schedule 1 Drug (x3), Sell/Transport Schedule 1 Drug, and Possession to Sell Schedule 1 Drug.
Jaeden Jimenez was released on her own recognizance shortly after 9:00 a.m. on March 30, 2021.
Roberto Smith was released on his own recognizance shortly before 4:30 p.m. on March 30, 2021.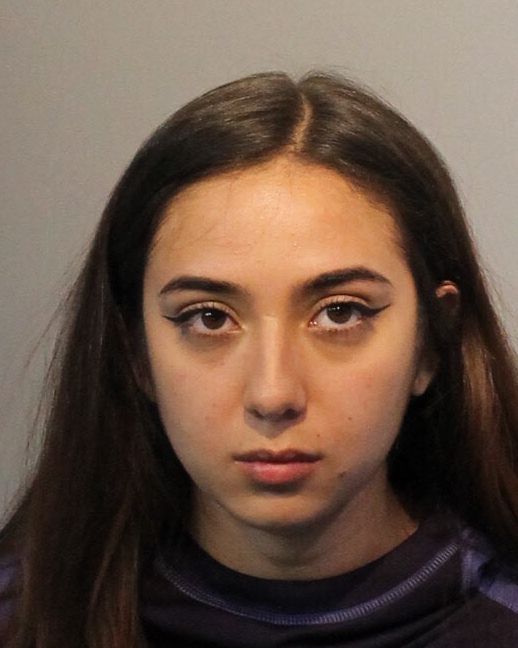 The Washoe County Sheriff's Office is dedicated to preserving a safe and secure community with professionalism, respect, integrity and the highest commitment to equality. Sheriff Darin Balaam is the 27th person elected to serve as the Sheriff of Washoe County since the Office was created in 1861. The Washoe County Sheriff's Office strives to ensure public safety by building trust and creating partnerships within the diverse communities in which we serve. We will promote the dignity of all people supported by our words and actions through open communication while fostering an environment of professionalism, integrity and mutual respect.
###