»
Sheriff Balaam's statement to Asian Americans in northern Nevada
Washoe County Sheriff's Office
Date Issued:
Mar 19, 2021 - 2:48PM
For Immediate Release
Sheriff Balaam's statement to Asian Americans in northern Nevada

Contact:
Sarah Johns
Washoe County Sheriff's Office
Office: 775-785-6235
Cell: 775-391-0407
---
Sheriff Darin Balaam released the following statement today standing in solidarity with Asian Americans in northern Nevada:

"I have been deeply saddened by the shootings that took place earlier this week in Atlanta - even more so as time has passed. While the crimes are still under investigation - and hate crime status has not yet been determined by local authorities - I want to be clear: I firmly believe that hate has no place in our society. Ever.

"Asian Americans have a deep and storied history in northern Nevada, dating back to the mid-1800s. They are our family members, our friends, and the people we work alongside.

"For the proud Asian Americans who live among us in our community - I want you to know that the entire Washoe County Sheriff's Office stands with you. Your safety, as is the safety of every member of this community, is paramount. Should you - or anyone in our community - have any concerns, we are here."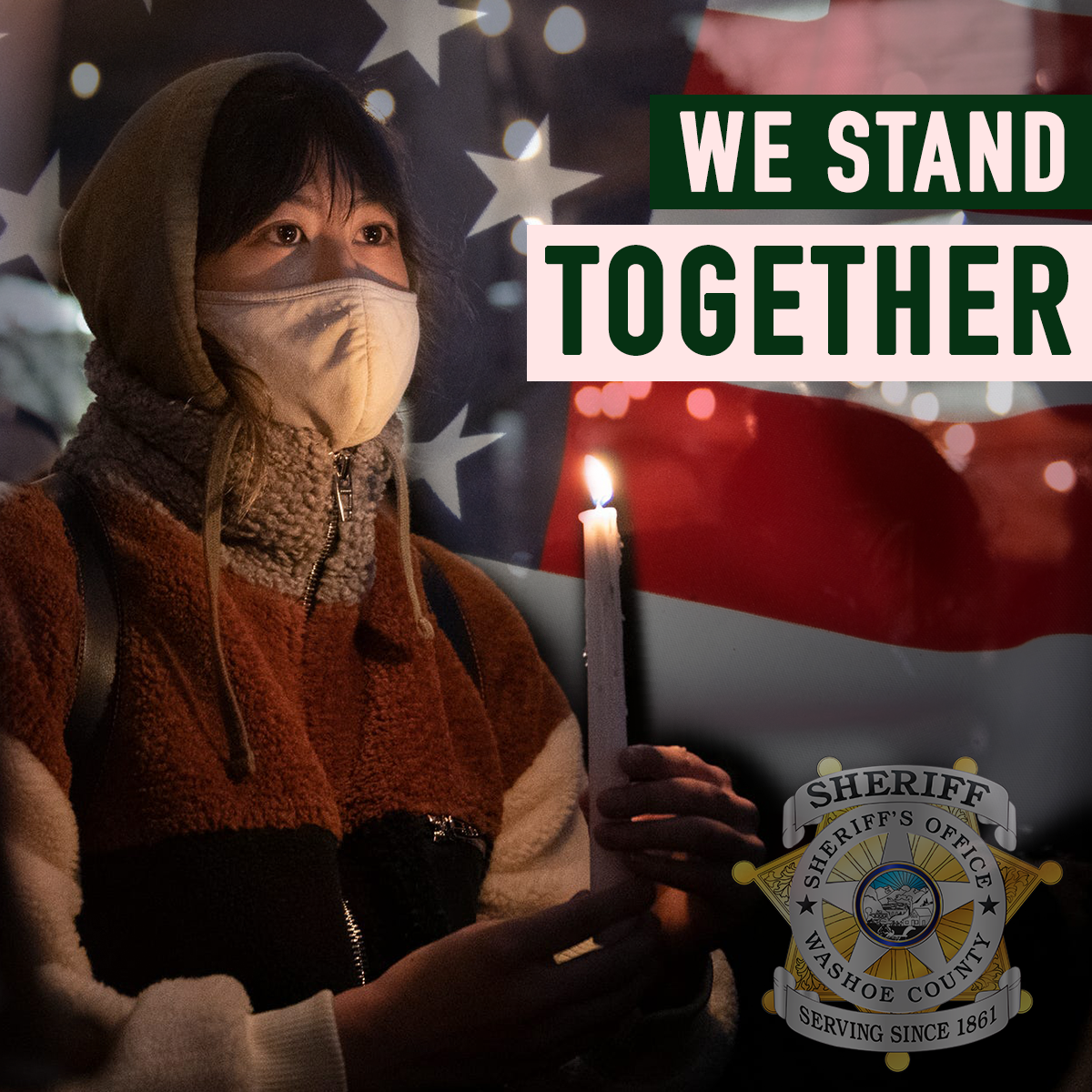 The Washoe County Sheriff's Office is dedicated to preserving a safe and secure community with professionalism, respect, integrity and the highest commitment to equality. Sheriff Darin Balaam is the 27th person elected to serve as the Sheriff of Washoe County since the Office was created in 1861. The Washoe County Sheriff's Office strives to ensure public safety by building trust and creating partnerships within the diverse communities in which we serve. We will promote the dignity of all people supported by our words and actions through open communication while fostering an environment of professionalism, integrity and mutual respect.
###