»
Washoe County Sheriff's Office deputies arrest man for Spanish Springs home invasion
Washoe County Sheriff's Office
Date Issued:
Nov 23, 2021 - 1:35PM
For Immediate Release
Washoe County Sheriff's Office deputies arrest man for Spanish Springs home invasion

Contact:
Sarah Johns
Washoe County Sheriff's Office
Office: 775-785-6235
Cell: 775-391-0407
---
Washoe County Sheriff's Office Patrol Deputies arrested Sawyer Robbins, 25, in the midst of a home invasion. At the time of deputies' arrival, Robbins was being detained by the resident's 15-year-old son.
Deputies were called to the residence on Sahara Court shortly before 11:00 p.m. on November 22, 2021, for a residential burglary in progress. Deputies were informed a woman called to report a stranger in her home, and he was currently in an altercation with her son.
When deputies entered the home, they found the 15-year-old son holding the suspect.
The preliminary investigation indicates Robbins entered the home through a sliding glass door. The son's bedroom is located near that entry. The son heard his bedroom door handle "jiggling," so the teen opened the door and found Robbins in the residence. The mother awoke to her dogs barking and walked out of her bedroom to see her son confronting the suspect.
Robbins was taken into custody without incident. He faces one felony charge of residential burglary.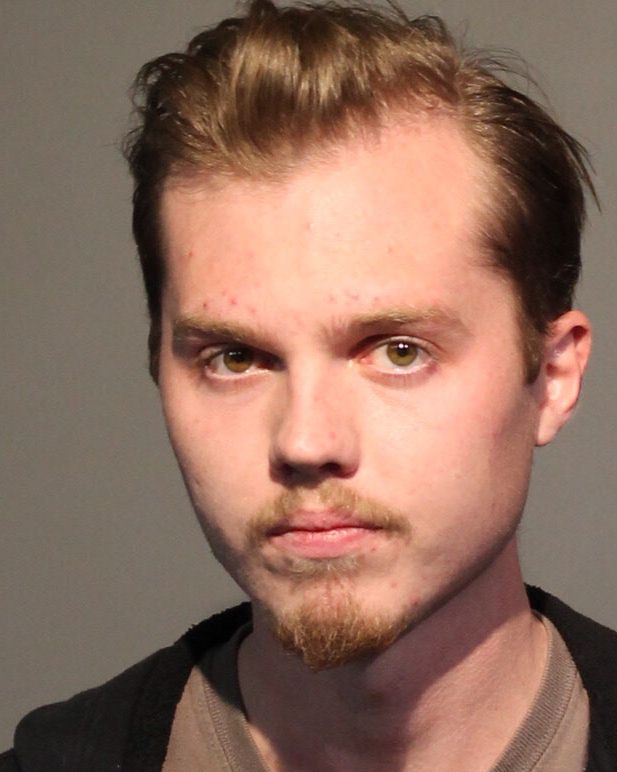 The Washoe County Sheriff's Office is dedicated to preserving a safe and secure community with professionalism, respect, integrity and the highest commitment to equality. Sheriff Darin Balaam is the 27th person elected to serve as the Sheriff of Washoe County since the Office was created in 1861. The Washoe County Sheriff's Office strives to ensure public safety by building trust and creating partnerships within the diverse communities in which we serve. We will promote the dignity of all people supported by our words and actions through open communication while fostering an environment of professionalism, integrity and mutual respect.
###