»
Regional DUI arrests down during Halloween, Nevada Day weekend
Washoe County Sheriff's Office
Date Issued:
Nov 02, 2021 - 7:48AM
For Immediate Release
Regional DUI arrests down during Halloween, Nevada Day weekend

Contact:
Sarah Johns
Washoe County Sheriff's Office
Office: 775-785-6235
Cell: 775-391-0407
---
The Washoe County Detention Facility saw fewer Driving Under the Influence (DUI) arrests throughout the 2021 Halloween and Nevada Day three-day-holiday weekend as compared to last year.
Between Thursday, October 28, 2021 – Sunday, October 31, 2021, 22 people were booked for DUI into the Detention Facility. Between Thursday, October 29, 2020 – Sunday, November 1, 2020, a total of 36 people were arrested for DUI. The statistics were generated by the Washoe County Sheriff's Office Research and Development Department and may differ slightly from individual agencies' own data.
"Considering what a big weekend this was for the community – with Halloween, Nevada Day, and the University of Nevada versus UNLV football game at Mackay Stadium – I am very proud of this weekend's results," said Sheriff Darin Balaam. "I continually remind members of our community to pre-plan arrangements for safe rides home to ensure no one will be driving under the influence.
"While it is my sincere hope that we would never have arrests for DUI – these statistics are a testament to the community's commitment to keeping our roads safe."
Attachment 1: DUI Arrest Report 10/28/2021 – 10/31/2021
Attachment 2: DUI Arrest Report 10/29/2020 – 11/1/2020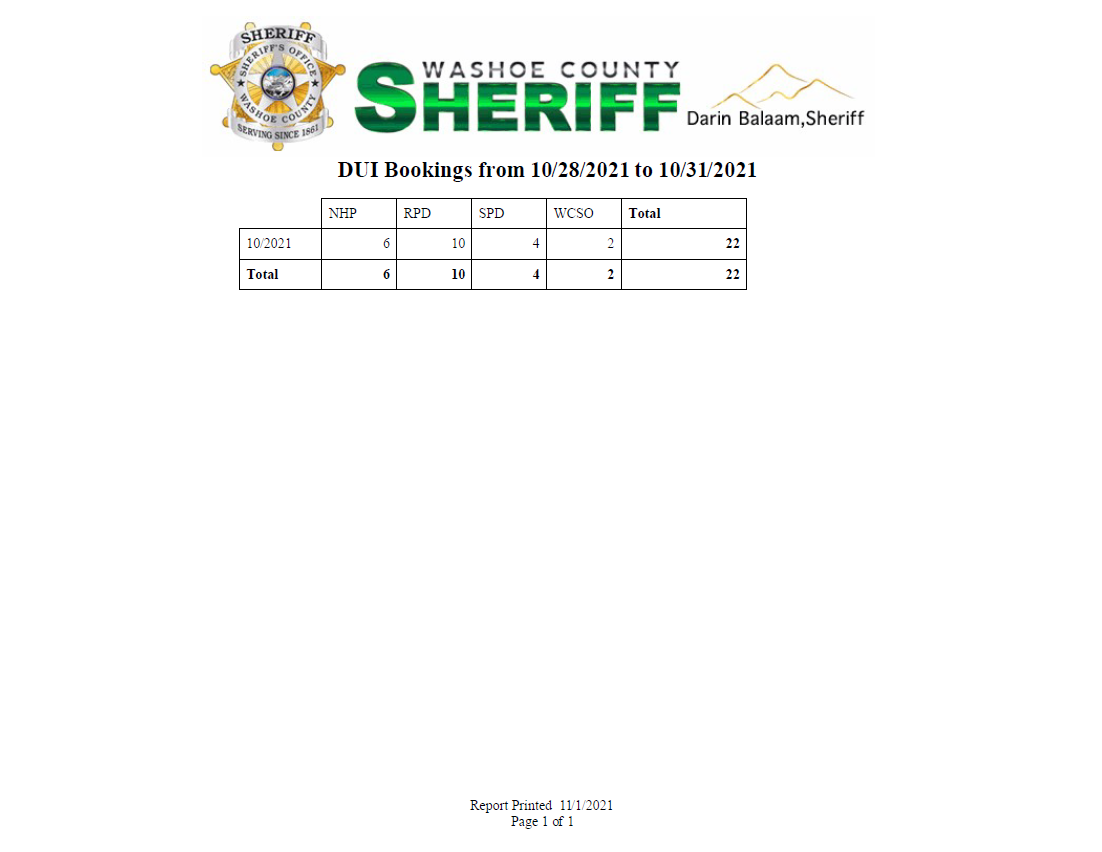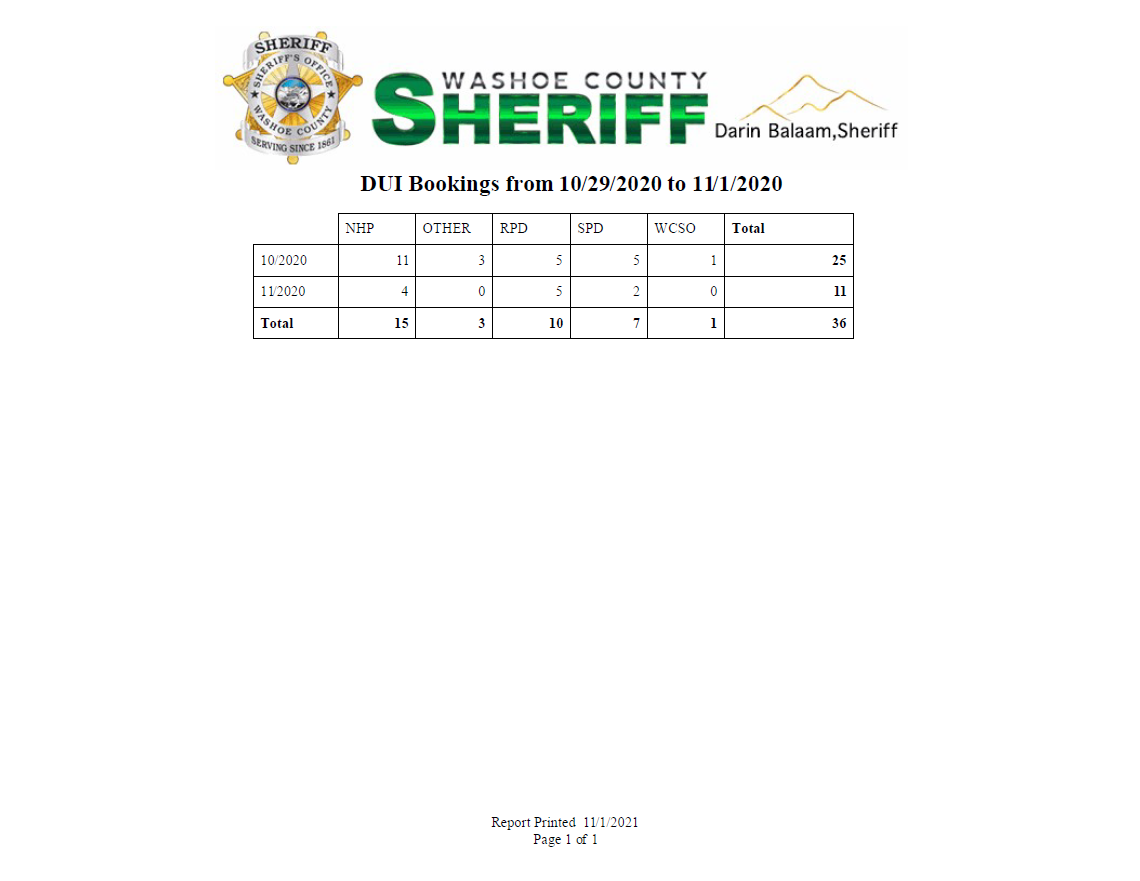 The Washoe County Sheriff's Office is dedicated to preserving a safe and secure community with professionalism, respect, integrity and the highest commitment to equality. Sheriff Darin Balaam is the 27th person elected to serve as the Sheriff of Washoe County since the Office was created in 1861. The Washoe County Sheriff's Office strives to ensure public safety by building trust and creating partnerships within the diverse communities in which we serve. We will promote the dignity of all people supported by our words and actions through open communication while fostering an environment of professionalism, integrity and mutual respect.
###