»
Man Arrested in Rural Washoe County After Shots Fired
Washoe County Sheriff's Office
Date Issued:
Oct 14, 2021 - 8:07PM
For Immediate Release
Man Arrested in Rural Washoe County After Shots Fired

Contact:
William Gibson
Washoe County Sheriff's Office
---
Today, Washoe County Sheriff's Office Patrol Deputies, the Washoe County Special Weapons and Tactics (SWAT) team and Deputies assigned to the Washoe County Sheriff's Office K-9 unit, located and arrested a suspect in an assault with a deadly weapon and child endangerment incident that occurred in Fish Springs, a small, rural community approximately 150 miles north of Reno in Washoe County.
Patrol Deputies, along with SWAT, K-9 and the Regional Aviation Enforcement Unit (RAVEN), responded to an address on Fish Spring Road on a report of a person causing an altercation and using a firearm to attempt to stop vehicles from driving near his residence.  Traffic near the residence was more than normal due to the High Sierra Fly-In; an aviation event, which introduced several thousand participants and spectators to the area.
Witnesses stated that David Garfield, 44 years old of Fish Springs, used his vehicle to block the roadway in front of his home and used a firearm to intimidate motorists from driving near his property.  Witness stated Garfield fired his weapon several times into the air near vehicles stopped on the road adjacent to Garfield's property. Some of the stationary vehicles had families and small children inside.
At approximately 3:30 pm, Washoe County Deputies, Washoe County SWAT and K-9 team members, with the assistance of RAVEN initiated a plan to contact Garfield at his residence. After a short verbal interaction Garfield was taken into custody.  During an investigation into the incident, probable cause was established, and Garfield was arrested without incident.
Garfield is charged with one felony count of assault with a deadly weapon and three felony counts of child endangerment.
****
Photo: Garfield, David (DOB 03/03/1977)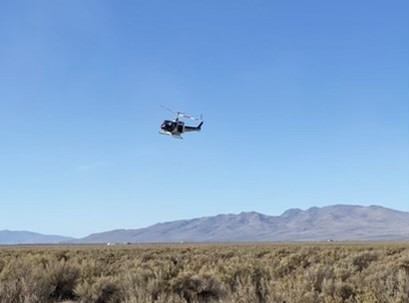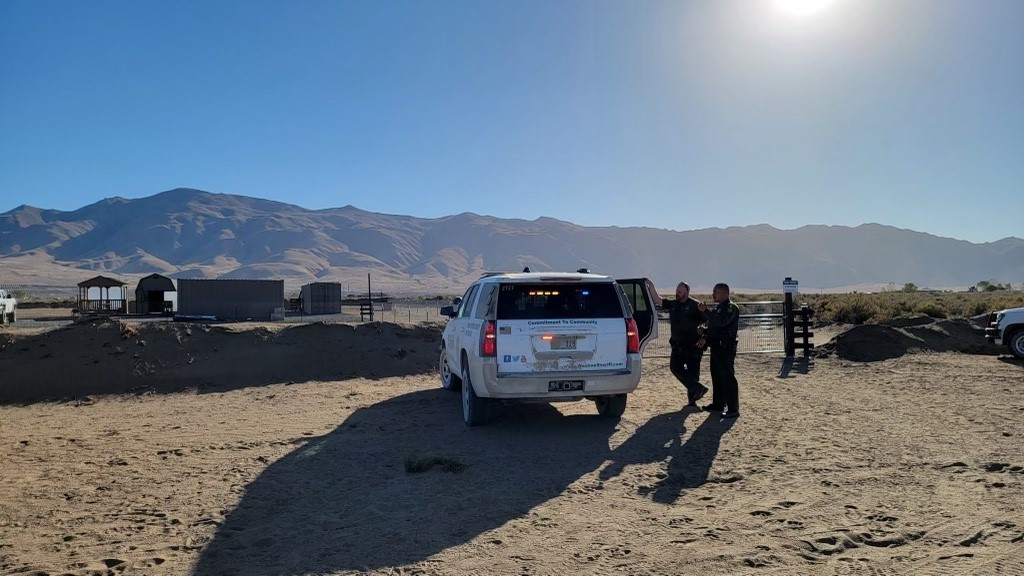 The Washoe County Sheriff's Office is dedicated to preserving a safe and secure community with professionalism, respect, integrity and the highest commitment to equality. Sheriff Darin Balaam is the 27th person elected to serve as the Sheriff of Washoe County since the Office was created in 1861. The Washoe County Sheriff's Office strives to ensure public safety by building trust and creating partnerships within the diverse communities in which we serve. We will promote the dignity of all people supported by our words and actions through open communication while fostering an environment of professionalism, integrity and mutual respect.
###