Sheriff Darin Balaam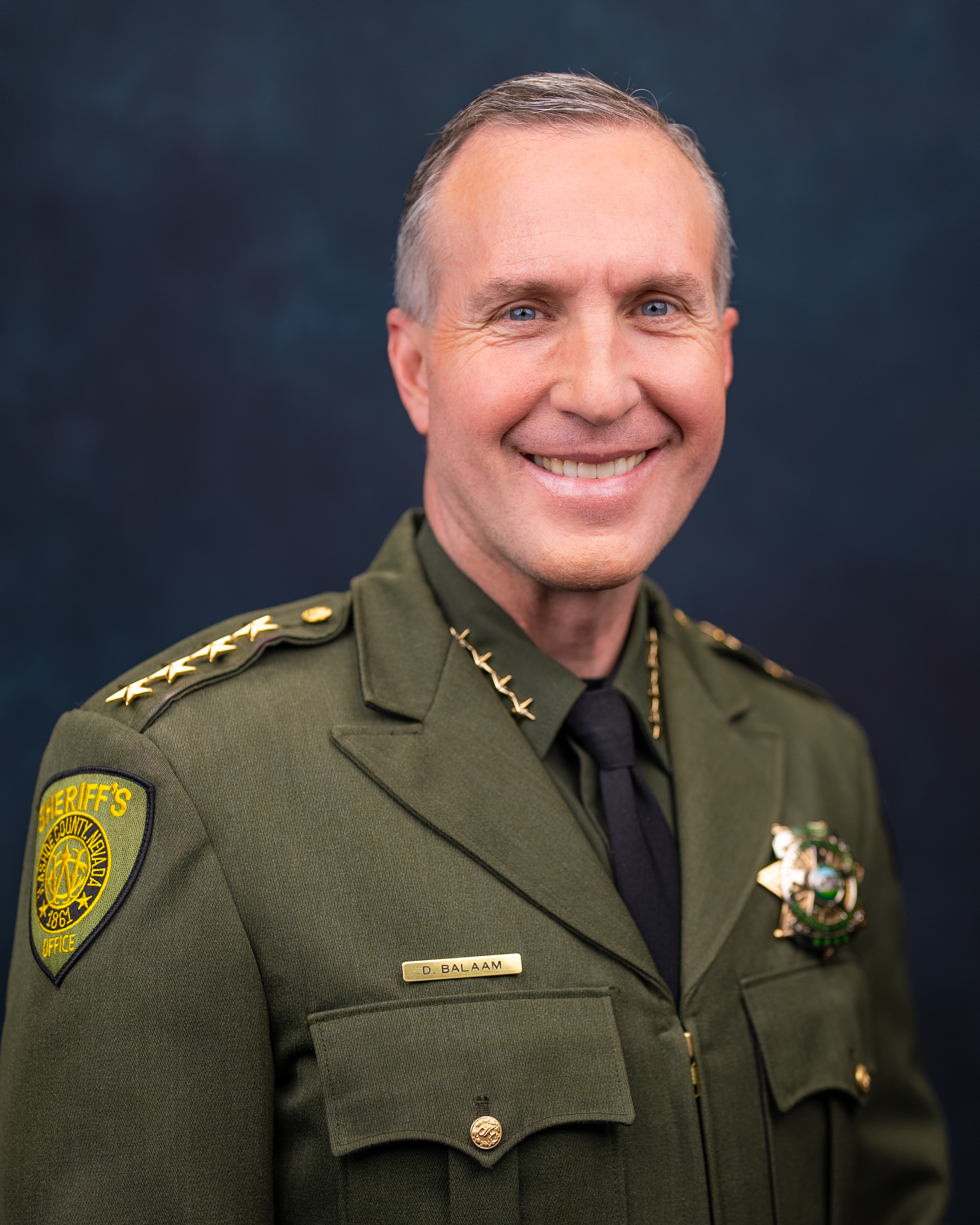 Darin Balaam is the 27th person elected to serve as Sheriff of Washoe County since the Office was founded in 1861. He took the oath of office on January 7, 2019 and was sworn in for a second term as Sheriff in December 2022.
Sheriff Balaam's career includes more than 24 years at the Washoe County Sheriff's Office. He has held every rank from deputy sheriff to third-in-command as an Assistant Sheriff under Sheriff Mike Haley. His experience encompasses all three bureaus: Operations, Detention and Administration. He served as Commander of the Special Weapons and Tactics Team (SWAT), Detention Response Team (DRT), and Hostage Negotiations Team.  He supervised various special units, including: K9 Unit, Regional Bomb Squad, Detectives Division, Motors Unit, Northern Nevada Counter Terrorism Center (NNCTC), and Northern Nevada Regional Intelligence Center (NNRIC).
As Sheriff, he firmly believes in the importance of education. He holds a Bachelor of Science degree in Criminal Justice from the University of Nevada Reno and a Master of Science degree in Criminal Justice Administration from the University of Louisville.  Additionally, he is a graduate of the Federal Bureau of Investigations Southwest Command College and the University of Louisville's Southern Police Institute's Administrative Officers Course. He is committed to supporting education in the schools as well as promoting continuing education for his staff. 
Sheriff Balaam is a fifth generation Nevadan, a proud grandfather and the father of four. He and his wife Heather live in Sparks. The two met at the Washoe County Sheriff's Office when they were just starting their careers as deputy sheriffs and have been married for 25 years. They come from a strong line of law enforcement officers and both of their fathers retired from the Sheriff's Office.
At an early age, Sheriff Balaam's parents instilled in him the importance of hard work, integrity, and to always treat others with respect. He is a firm believer in transparency, leading by example and making sure all members of the Office know they are accountable to the public they serve.
Sheriff Balaam is committed to continuing to enhance mental health services for inmates held within the Washoe County Detention Facility, responding to the prevalence of fentanyl in the community, combating sex trafficking and working with all Washoe County residents and businesses to ensure neighborhoods are safe, diverse and have the ability to thrive. He is a proponent of community policing and is dedicated to proactively addressing the root cause(s) of crime.