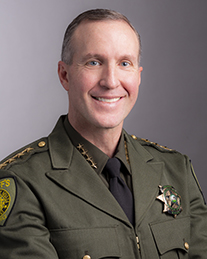 WCSO Mission Statement
Dedicated to preserving a safe and secure community with professionalism, respect, integrity and the highest commitment to equality.
WCSO Vision Statement
The Washoe County Sheriff's Office strives to ensure public safety by building trust and creating partnerships within the diverse communities in which we serve. We will promote the dignity of all people…Read More
I want to…
Washoe County Sheriff is hiring.
Apply Now >

Spotlight
These are some of the Washoe County Sheriff's Office topics of note.