Washoe County Sheriff's Office
For Immediate Release
PR #:
1900128
Date Issued:
Nov 21, 2019 - 12:58pm

---

Washoe County Sheriff's Office will use Office of Traffic Safety grant to help fight DUI

CONTACT:
Bob Harmon
Washoe County Sheriff's Office
Office 775-785-6235
Cell 775-722-5517
---
The Nevada Department of Public Safety, Office of Traffic Safety recently awarded a $25,000 grant to the Washoe County Sheriff's Office to support the Sheriff's efforts to reduce DUI fatalities.
The grant helps the Sheriff's Office deploy patrol units throughout Washoe County solely focused on reducing DUI fatalities. These extra patrols will begin operation in time for the holiday season and continue through September of 2020.
"There is no excuse for driving under the influence and yet it remains one of the greatest threats to public safety," Washoe County Sheriff Darin Balaam said.
"As we enter the holidays, I am asking everyone to arrange alternatives to driving while under the influence as part of your plans. Either designate a driver or plan on hiring a ride home. I wish for all of us to have a season that is as safe as it is joyous."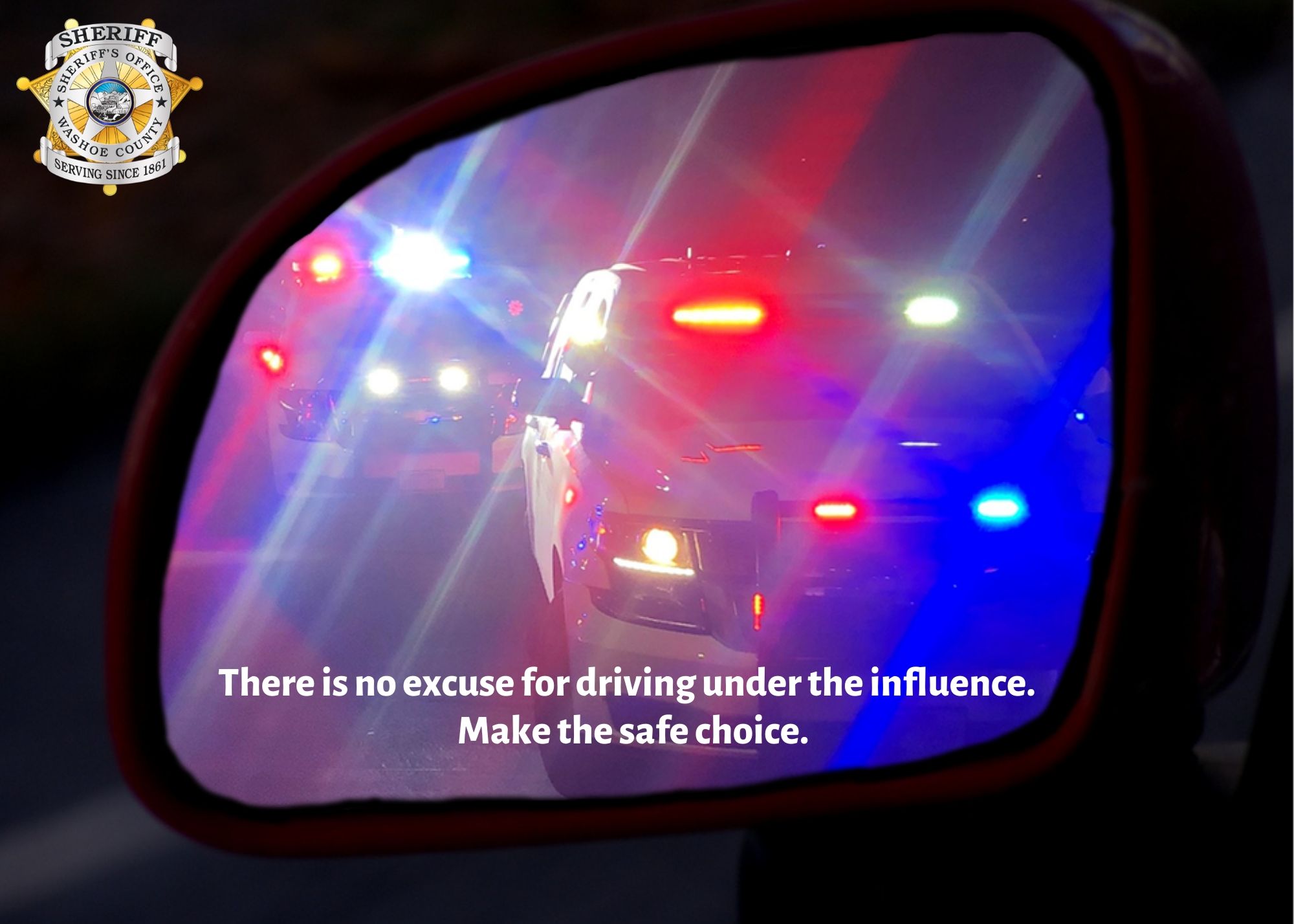 The Washoe County Sheriff's Office is dedicated to preserving a safe and secure community with professionalism, respect, integrity and the highest commitment to equality. Sheriff Darin Balaam is the 27th person elected to serve as the Sheriff of Washoe County since the Office was created in 1861. The Washoe County Sheriff's Office strives to ensure public safety by building trust and creating partnerships within the diverse communities in which we serve. We will promote the dignity of all people supported by our words and actions through open communication while fostering an environment of professionalism, integrity and mutual respect.
###