Washoe County Sheriff's Office
For Immediate Release
PR #:
1800122
Date Issued:
Dec 04, 2018 - 1:42pm

---

Sheriff's Offices asks for help identifying stolen vehicle suspect who was also involved in two hit-and-run accidents

CONTACT:
Bob Harmon
Washoe County Sheriff's Office
Office 775-785-6235
Cell 775-722-5517
---
The Washoe County Sheriff's Office is asking for help identifying the driver of a stolen vehicle who was also involved in two hit-and-run accidents in Sun Valley two weeks ago.
At approximately 7:45 a.m. on Tuesday, November 20, 2018, deputies responded to the report of a head-on collision on Maynard Way north of Clem Circle. On arrival, deputies found that a burgundy Pontiac had collided with a passenger vehicle occupied by a woman and three small children. The woman was not injured, the children were transported to a local hospital where they were treated and released for minor injuries.
On further investigation, deputies learned that the Pontiac had been reported as being stolen earlier that week. Deputies also found out that the driver of the stolen vehicle had been involved in another hit-and-run accident on Sun Valley Boulevard near Rampion Way shortly before the Maynard way collision.
The driver of the stolen Pontiac had fled the accident scene on foot prior to the deputy's arrival. He is described as a Hispanic male in his 30s, wearing a black hoodie and black pants. A photo of the suspect is attached to this press release.
Anyone with information that can assist identifying the suspect in this investigation is asked to contact the Washoe County Patrol Division at (775) 328-3350, or Secret Witness at (775) 322-4900. Refer to case number WC18-5702.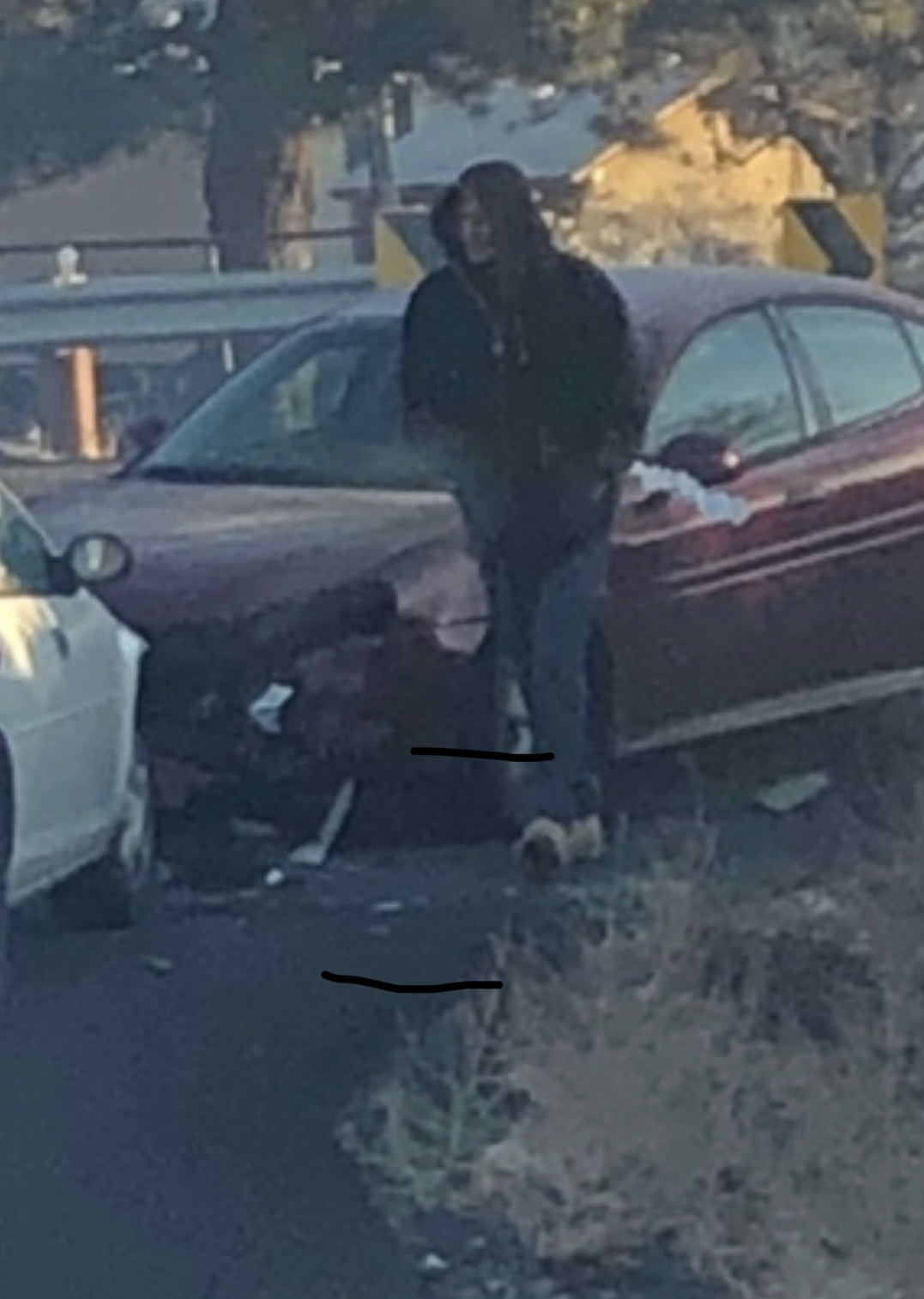 The Washoe County Sheriff's Office is dedicated to preserving a safe and secure community with professionalism, respect, integrity and the highest commitment to equality. Sheriff Darin Balaam is the 27th person elected to serve as the Sheriff of Washoe County since the Office was created in 1861. The Washoe County Sheriff's Office strives to ensure public safety by building trust and creating partnerships within the diverse communities in which we serve. We will promote the dignity of all people supported by our words and actions through open communication while fostering an environment of professionalism, integrity and mutual respect.
###