Washoe County Sheriff's Office
For Immediate Release
PR #:
1800072
Date Issued:
Jun 28, 2018 - 11:24am

---

Washoe County Sheriff's Office identifies three possible suspects in Galena fatal shooting investigation

CONTACT:
Bob Harmon
Washoe County Sheriff's Office
Office 775-785-6235
Cell 775-722-5517
---
The Washoe County Sheriff's Office has identified three possible suspects in their investigation of a fatal shooting that occurred early Sunday morning in Galena. Investigators are asking for any information from the public that will help to locate the suspects.
The suspects are all from the Reno area and have been identified as:
Jamil Geronimo, age 22
Quentin Moore, age 21
Tyler Hernandez, age 21
Photos of the suspects are attached to this release. All three are considered to be armed and extremely dangerous.
Investigators are also attempting to locate a vehicle related to this incident. The vehicle is described as a gray Toyota Corolla with license plate number NV 26E643.
Anyone with information that could assist with the locating the suspects or suspect vehicle in this case is asked to contact the Washoe County Sheriff's Office dispatch at (775) 785-WCSO, the Sheriff's Detective Division at (775) 328-3320, or Secret Witness at (775) 322-4900. Refer to case #WC18-2949.
Secret Witness is offering a $2,500 reward for information leading to the arrest and prosecution of the suspects in this investigation.
Background:
Shortly before 3:30 a.m. on Sunday, June 24, 2018, deputies responded to the area of White Cedar Drive and Galena Meadows Road on the report of a shooting that had just occurred.
Deputies located evidence of multiple shots having been fired and identified two shooting victims. One of the victims was declared deceased at the scene. He was identified by the Washoe County Medical Examiner's Office as Paul Dobbins, age 20.
The second victim, also a male adult, was transported to a local hospital for treatment.
Photo1: Jamil Geronimo, age 22
Photo 2: Quentin Moore, age 21
Photo 3: Tyler Hernandez, age 21
Photo 4: suspect vehicle: 2010 Toyota Corolla license: NV 26E643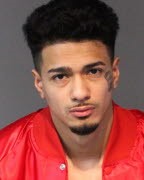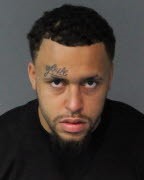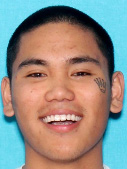 The Washoe County Sheriff's Office is dedicated to preserving a safe and secure community with professionalism, respect, integrity and the highest commitment to equality. Sheriff Chuck Allen is the 26th person elected to serve as the Sheriff of Washoe County since the Office was created in 1861. The Washoe County Sheriff's Office strives to ensure public safety by building trust and creating partnerships within the diverse communities in which we serve. We will promote the dignity of all people supported by our words and actions through open communication while fostering an environment of professionalism, integrity and mutual respect.
###