Washoe County Sheriff's Office
For Immediate Release
PR #:
1800066
Date Issued:
Jun 11, 2018 - 1:58pm

---

Washoe County Sheriff's Office deputy uses CPR and Narcan to help revive unconscious woman

CONTACT:
Bob Harmon
Washoe County Sheriff's Office
Office 775-785-6235
Cell 775-722-5517
---
The Washoe County Sheriff's Office's decision to provide Narcan kits and training to Patrol deputies proved invaluable last Saturday evening when a deputy used his Narcan kit and CPR to help revive an unconscious woman in south Reno.
Shortly after 6:00 p.m. on Saturday, June 9, 2018, deputies were dispatched to a report of an unresponsive woman in the area of Goldenrod Drive and Callahan Ranch Road. The first deputy arrived on scene within five minutes and located an unconscious woman laying on her back. The deputy immediately began CPR.
Based on evidence at the scene and statements from witnesses, the deputy determined that the woman was unresponsive as a result of a narcotics overdose.
Thanks to an Overdose Prevention Program initiated by the Sheriff's Office in November of 2017, Patrol deputies are equipped with Naloxone Hydrochloride (Narcan) kits that were generously donated by the National Sheriff's Association, and are provided training in their use. A second deputy on scene quickly retrieved a Narcan kit from one of the patrol vehicles which was used on the woman.
Medical personnel arrived on scene and lifesaving measures were continued until it was determined the woman had regained a pulse. The woman was then transported to a local hospital for further treatment.
"I'd like to publicly acknowledge my appreciation for the efforts made by our deputies Saturday night," Washoe County Sheriff Chuck Allen said. "As first responders, the Sheriff's Office believes it is important to be able to assist with the treatment of narcotics overdoses whenever it is safe and possible to do so. The Overdose Prevention Program was one step in that effort and we saw its effectiveness during this incident."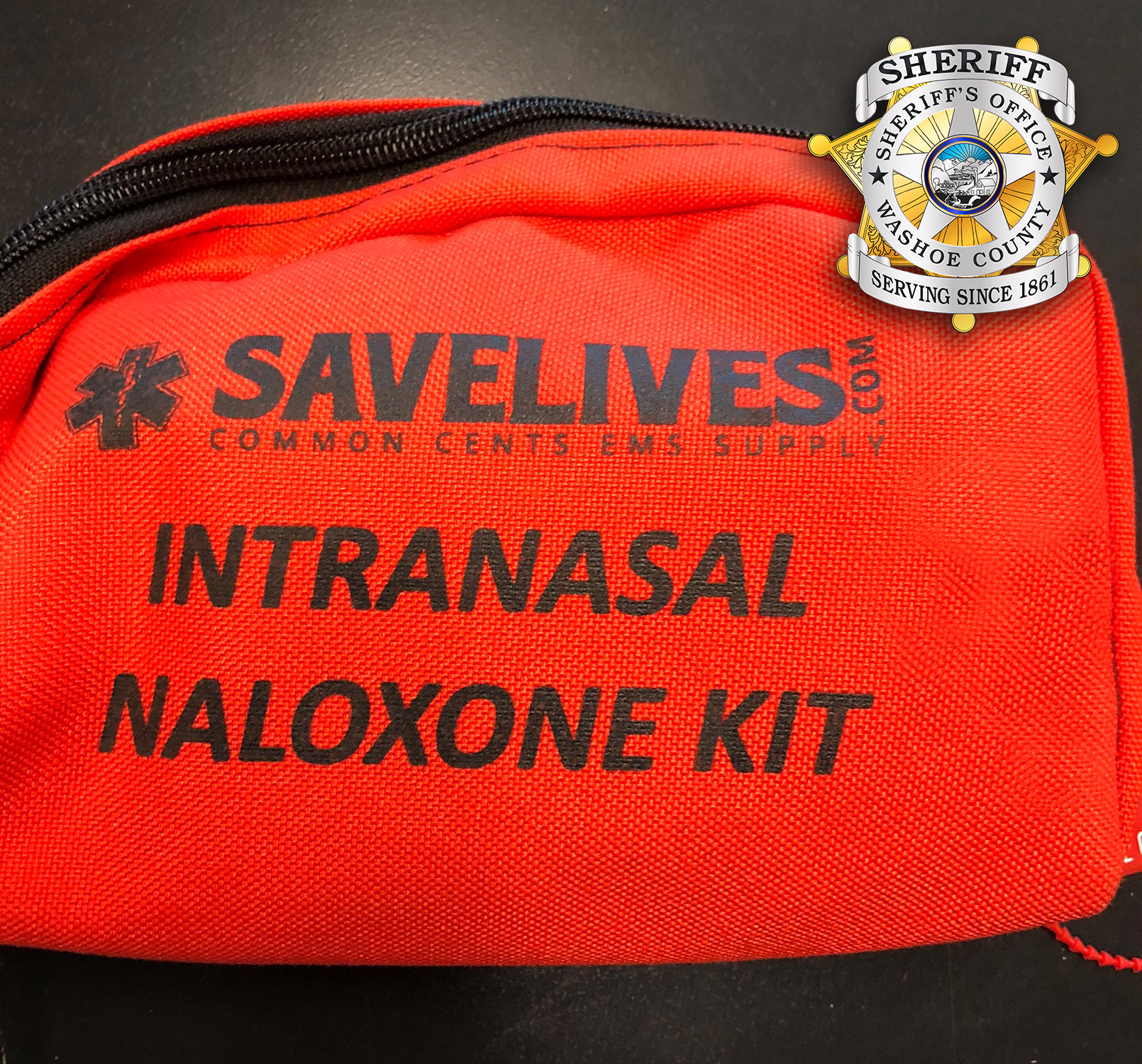 The Washoe County Sheriff's Office is dedicated to preserving a safe and secure community with professionalism, respect, integrity and the highest commitment to equality. Sheriff Darin Balaam is the 27th person elected to serve as the Sheriff of Washoe County since the Office was created in 1861. The Washoe County Sheriff's Office strives to ensure public safety by building trust and creating partnerships within the diverse communities in which we serve. We will promote the dignity of all people supported by our words and actions through open communication while fostering an environment of professionalism, integrity and mutual respect.
###